Russia's invisible children
How one outreach forum for LGBT teens has been forced to adapt to growing pressure from politicians and the public
"I do not know what is going on with me, and that's the scariest part."
"My biological gender is female, but I don't feel like a girl. That's why I am writing to you…"
"My mother has hinted that she would put me out of the house, if my sexual orientation was wrong"
On Russia's biggest social network, VKontakte, these pleas for help from teenagers are now illegal.
On January 13, Children 404, the Russian online support forum for LGBT adolescents, had its legal case rejected at the Altay Regional Court in Southern Siberia, finding it and the group's founder, Elena Klimova, guilty of spreading the "propaganda of nontraditional sexual relations among minors."
The judgement is the latest blow to what experts warn is a dangerously threadbare support network for LGBT teens in Russia.
Elena Klimova is only 27, but she is already inured to legal battles. Slim, with cropped hair and dark-rimmed glasses, she has become one of the most prominent faces of LGBT activism in Russia.
In 2013, Klimova authored several articles on the passing of a controversial and vaguely-phrased law which banned "propaganda" of homosexuality and pedophila to minors. The response to her pieces was overwhelming — her mailbox filled up with messages from teenagers complaining that they had no one to turn to.
"I received a letter from a girl who was bullied at school and beaten at home. She wrote a few good-bye letters and started planning her suicide, but then when she read one of my articles she changed her mind," Klimova said.
Inspired by the response, she set up an online forum with the slogan, "Being Gay is Normal". She called it Children 404, after the "Not Found 404" web-error that shows up when a website does not exist. The forum, she says, was meant to provide a safe place for children to share their stories, talk about their problems and address pervasive issues of aggression from peers and parents. As thousands of letters began to pour in, many wrote not only of discrimination, but also teenage heartbreaks.
The website quickly became known as the only safe public space in Russia where LGBTQ teenagers could talk about their problems, discuss coming out to friends and parents, and seek professional help for dealing with confusion, harassment and bullying. In 2015, as the number of 404 users passed 50,000, Klimova brought volunteer psychologists onboard and self-published a book of stories from the forum.
The popularity of Children 404 drew attention from both the media and the government. By January 2014, Klimova faced four different legal procedures in three different Russian cities. She was ordered to pay fines, but in the Altai Krai region of southern Russia, she was ordered to shutdown Children 404 on Vkontakte.
In the streets, Klimova was followed and shouted at. Online, she received messages from people who promised to find and kill her. Among the most prominent online threats, she says, many came from members of the youth branch of Russian President Vladimir Putin's United Russia political party. "The popularity of Children 404 drew attention from the media and the government. By January 2014, Klimova faced four different legal procedures in three different Russian cities."
Valerii Sozaev, one of the first teachers to lose a job because of their sexuality, describes the situation for LGBT teens in Russia as "catastrophic."
"The whole homophobic context, all those anti-gay reports on television, statements from parliamentarians, make the situation more difficult and dangerous," Sozaev said. "Now vengeance against gay teens by other students and even professors at schools can end with violence." Without Children 404, he added, teenagers have no other resource.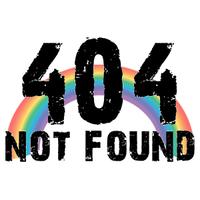 The principal at Sozaev's St. Petersburg school, where he taught social sciences, asked him to quit after local politicians and Russian Orthodox priests launched a campaign to ban LGBT activists from holding public sector jobs. Since the passing of the law, he says, 39 teachers in St. Petersburg have been individually targeted and fired — some of them identified not through their activism, but by their posts on social networks.
Throughout his teaching career, Sozaev became a confidante for dozens of his students, who came to him for advice on coming out. He would often speak to parents too, helping them to accept their children. According to a 2011 Columbia University research study, suicides are ten times higher among gay teenagers than heterosexual adolescents worldwide.
If the latest ruling is enforced and Klimova has to close down the VKontakte social network, where Children 404 have over 75,000 subscribers, her outreach will be limited to networks with little traction inside Russia, like Facebook, where Children 404 has less than 8,000 members.
The Big Idea
Shifting Borders
Borders are liminal, notional spaces made more unstable by unparalleled migration, geopolitical ambition and the use of technology to transcend and, conversely, reinforce borders. Perhaps the most urgent contemporary question is how we now imagine and conceptualize boundaries. And, as a result, how we think about community. In this special issue are stories of postcolonial maps, of dissidents tracked in places of refuge, of migrants whose bodies become the borderline, and of frontier management outsourced by rich countries to much poorer ones.
Read more