What is Coda?
Coda tells you stories you never heard before, shows you connections you never knew existed, and investigates the nuance and complexity of the world
Current channels
Channel
Authoritarian Tech
Modern technology was supposed to end dictatorship. But will it end democracy instead?
Access to all human knowledge is at our fingertips. But we're entering into a crisis of reason.
Propaganda warfare is increasingly shaping narratives, policies and lives around the world.
LGBTQ rights are the new front line of a fierce ideological battle between the Kremlin and the West.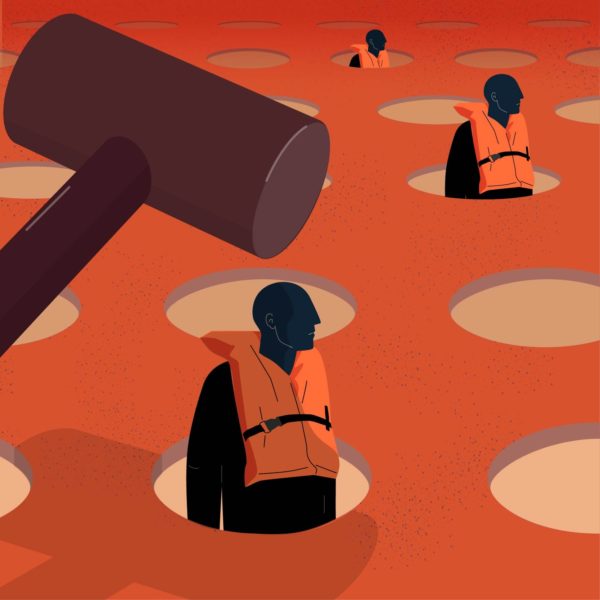 Migration challenges politics, society and the very definition of national identity in Europe
We care about accuracy and our information sources
Coda grants sources anonymity under exceptional circumstances only if they provide information that is not attainable through other channels and put themselves at risk by being identified. In the story, Coda explains why the source requested anonymity and the source's motivation for revealing information. Coda does not pay for interviews nor do our journalists accept gifts of any kind from sources.
Coda journalists identify as Coda journalists. We do not misidentify or misrepresent to get a story. Coda operates undercover only in exceptional cases after rigorous discussion with senior management.
Coda recognizes that private people have a greater right to control information about themselves than do public officials and others who seek power, influence or attention. Coda journalists strive to minimize harm by reporting with sensitivity and compassion for those who may be adversely affected by our stories.
Coda strives for accuracy without exceptions. If there is a mistake in a story, Coda will post a correction as soon as it is confirmed and will make it clear when texts have been altered for correction.
We are a team of experienced reporters and editors, technologists and designers
We work to tell you stories you have never heard before and show you connections between them you never knew existed
Become a member
Join Coda's community and stay on the story with us
Thank you for your support!
Coda Media is a non-partisan, non-profit organization that depends on the contributions of foundations and individuals to sustain our work.
We do not accept donations that raise the possibility, or appearance, of a conflict of interest. Donors contributing to Coda understand that Coda exercises full autonomy over the journalism we produce.