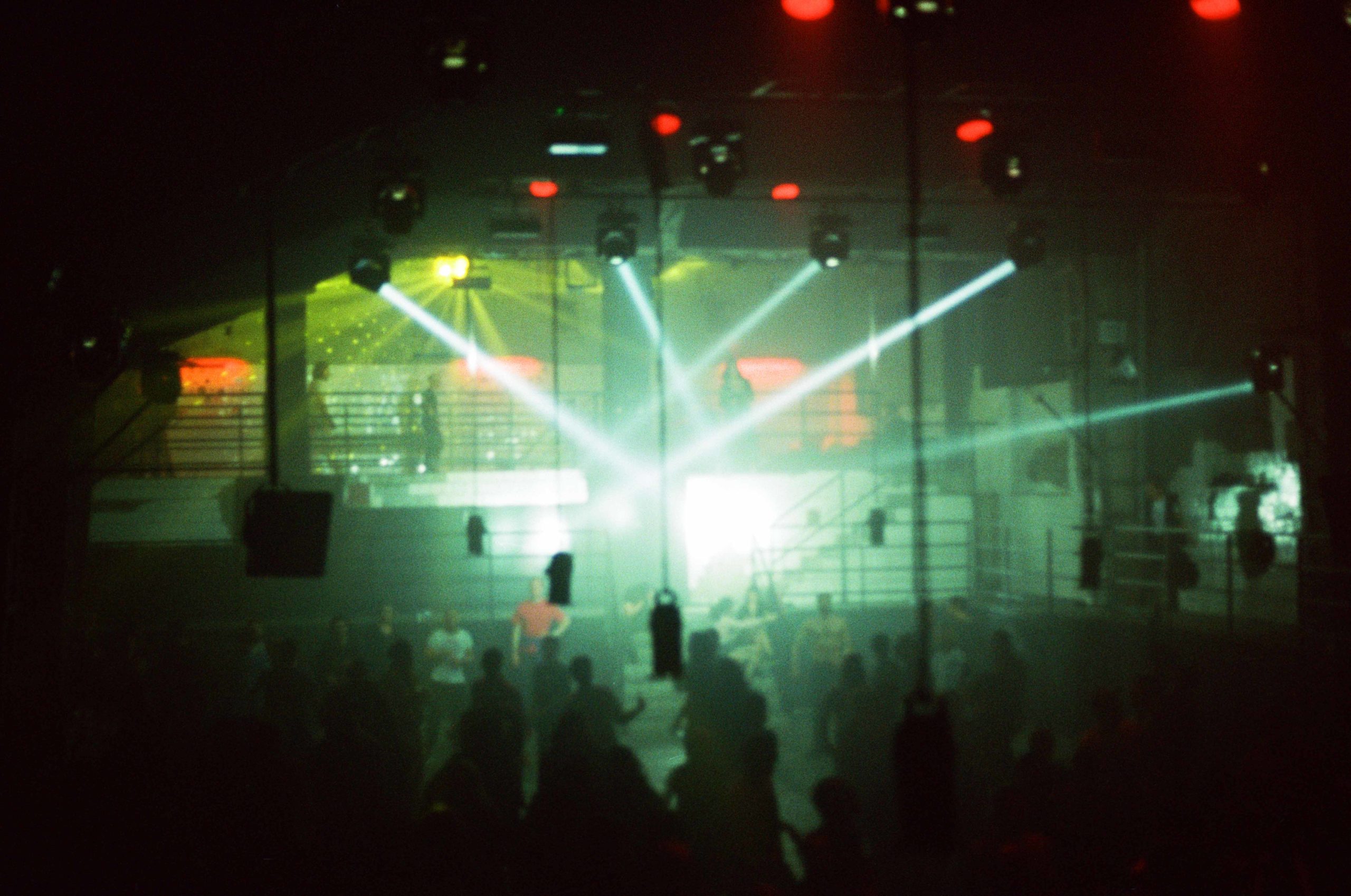 I was 19 years old and working at a nightclub — then I got caught up in a government phone-hacking scandal
In October, Georgia was rocked by revelations that the country's security services had been eavesdropping on its citizens for years. Coda Story's Makuna Berkatsashvili was targeted by the operation under the strangest of circumstances. This is her story
Once, when I was working at Bassiani — a popular nightclub in the Georgian capital of Tbilisi — we turned away a partygoer, who came back with a gun and opened fire at the entrance. Three people were hospitalized. It was a truly terrifying moment, but, it turns out, far from the only traumatic experience I had there.
Another, more recent example, was when I found out that I had been swept up in one of Georgia's biggest political scandals in a decade. Earlier this month, a massive data leak revealed to the nation that state security services had been secretly monitoring the electronic communications of hundreds of journalists, politicians, diplomats, high-ranking members of the clergy — and me.
So, why did a 19-year-old woman, fresh out of university, working her first job at a nightclub, become a target of Georgia's security services?
The answers to that question point not just to what Bassiani is, but what it means to many young Georgians. For us — living in a former Soviet country, strongly influenced by the conservative ideologies espoused by older generations and the powerful Georgian Orthodox Church, where LGBTQ people face daily oppression — it was much more than just a club. It was a safe space, where everyone was equal.
I can recall the first time I went there vividly.
I spent pretty much every weekend at the club. Then, in 2017, the founders asked me to join their team. I love music, I'm always on the hunt for what's new and exciting, and I jumped at the chance. I became the manager of Bassiani's record label, and handled bookings and promotions for the club.
I thought it would be a cool job. And it was.
But Bassiani faced regular attacks from right-wing political and religious groups. They started spreading lies about us, saying that we were performing bizarre rituals in the club and selling drugs. Soon pro-Russian groups started attacking us online, calling us "drug addicts," "gays" and "whores." One Facebook post in particular went viral, in which a man alleged that a strangely dressed woman could always be found standing near the club's toilets holding a basket full of drugs that she handed out to anyone passing by.
The rumors and innuendo turned into an outright attack in 2018, when the police raided Bassiani. In the previous few weeks, five people in Tbilisi had died in their homes after taking adulterated MDMA, bought from a Russian dealer on the dark web. That was all the reason the Georgian police needed to target the club, even though there had been no fatalities on our premises.
May 12 was just a regular Friday club night, until police clad in riot gear barged in. They pointed guns at dancers and at the DJs who were playing, made us turn off the music, kicked us out and shut down the club. Later, news reports said hundreds of people were arrested. I remember my mom calling me frantically, then rushing to the club to find me.
It's clear that the raid was a show of power by the government, staged to demonstrate exactly what it thinks of progressive people and their beliefs. So, the next day, we pushed back and announced a rally in front of the parliament building. We set up massive speakers and started playing music. Over 10,000 people showed up. It was one of the best raves of my life — thousands of people dancing in the heart of the city.
The square in front of Georgia's parliament is the heart of the country's political life. It is where every protest of any significance has ever taken place. Previous generations had occupied it to demand independence from the Soviet Union. At the Bassiani protest, my generation found the voice it needed to speak up for its freedoms.
Bassiani was closed for a month while the authorities rifled through the club's business documents. They found nothing to incriminate us and were left with no choice but to let us reopen. I should, however, have known that the matter would not end there.
I found out that my phone had been tapped just over a year before the leaks made such information public. In July 2020, a few months into the Covid-19 crisis, I received a call from an unknown number. Like so many other businesses, Bassiani had closed in March, and I had left my job to explore other opportunities. I was in my garden at the time and wondered who was ringing me.
It was the police.
A man told me that officers had been listening to my phone conversations for the entire summer of 2018, starting from the raid on the club in May. I was frightened and enraged. What had I done to be spied on like this?
The man said that the police had monitored my phone for three months before shutting down the investigation. They didn't tell me what they found or what they had done with all the information they had gathered. But, two years later, in the middle of a pandemic, I was being summoned to a police station to sign a document stating that I had been informed that I had been placed under police surveillance.
I remember calling my friends who had also worked at Bassiani. Many had received a similar call. I spoke to my uncle, who is a lawyer. He told me there wasn't much I could do, except sign the paperwork.
Months later, the stress of this revelation still hasn't left me. I don't remember what I said on the phone back then, whether they were reading my messages and listening to all my calls. I feel like I have no privacy anymore, that someone is still listening to me and watching me whenever I use Facebook, send a WhatsApp message, or speak to anyone on the telephone. Many of my friends feel the same way. And with good reason.
In October this year, I realized that Georgia's snooping went much much deeper than Bassiani. An anonymous whistleblower leaked thousands of documents online, detailing how the nation's security services had been systematically spying on a wide range of public figures, from prominent news reporters to foreign diplomats.
The scale of the surveillance was so immense that even Georgia's public ombudswoman, Nino Lomjaria, was taken aback. "We live in a terrible country," she said in an interview broadcast on national television in September. "I could not imagine this kind of monitoring."
Bassiani has been closed for a year-and-a-half now. I miss it deeply. Growing up and going to school, I always felt like an outsider. I was a rebellious kid, who had problems with teachers and some of my fellow students. I felt different from them, showed it in my own way and was bullied for doing so. Bassiani was one of the few places where I have felt at home.
That's why the rave outside parliament felt so momentous, and why the subsequent surveillance felt so intrusive. It wasn't just clubbers who were there — our parents showed up, as did every other person who wanted to protest against the government's decision to raid a nightclub and demonize its patrons. I think we showed them that we weren't alone and that we have a little bit of power too.
Photos by Hitori O.G
As told to Harsimran Gill
The Big Idea
Shifting Borders
Borders are liminal, notional spaces made more unstable by unparalleled migration, geopolitical ambition and the use of technology to transcend and, conversely, reinforce borders. Perhaps the most urgent contemporary question is how we now imagine and conceptualize boundaries. And, as a result, how we think about community. In this special issue are stories of postcolonial maps, of dissidents tracked in places of refuge, of migrants whose bodies become the borderline, and of frontier management outsourced by rich countries to much poorer ones.
Read more