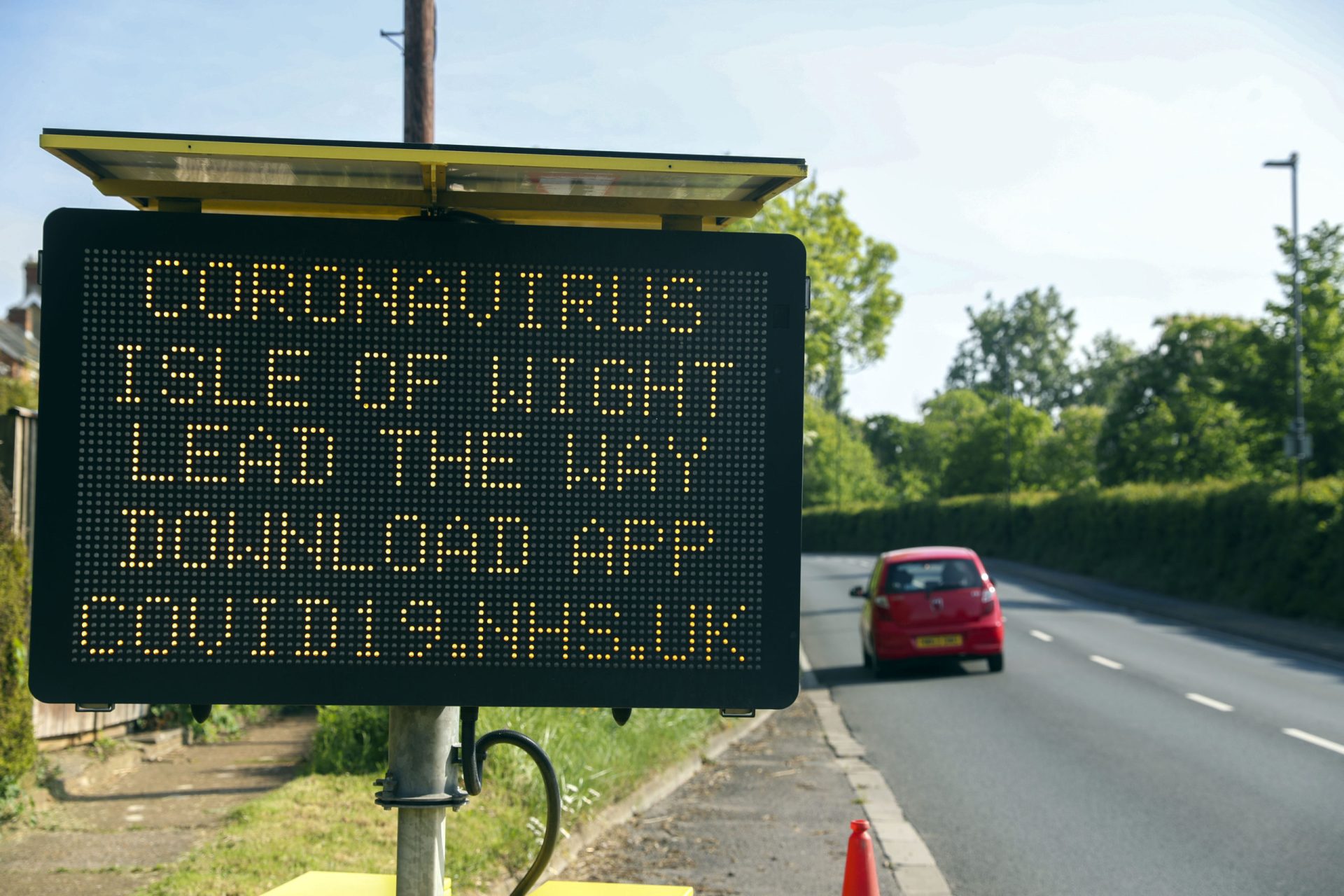 I tested the UK's coronavirus app. Here's what I found
The British government is testing a tracking and tracing app on a small island off the coast of England. Its success could determine how the coronavirus pandemic is contained elsewhere
When the British government announced last month that it would trial its new coronavirus app on the Isle of Wight, the small island off the south coast of England where I live, there were immediate concerns about our privacy and data protection.
In our local newspaper, the County Press, Isle of Wight Councilor Andrew Garrett said that the app, which aims to track and trace Covid-19 cases, should be "ethical" and called for more information about "what is being tested, collected and stored."
The government has chosen to trial the app, NHS Covid-19, on an island since its results are more easily studied in a small population of 140,000 people. If successful, the app will be rolled out across the rest of the UK.
The latest figures on the Isle of Wight show 177 cases of Covid-19 and 47 deaths. While the numbers are small in comparison to other UK regions, our tourism industry has shut down and thousands of businesses have closed. Apart from an hour of daily exercise, I have only left my home just once every 10 days, to go shopping. Across the island, marinas are closed, seaside attractions shuttered and beaches are almost deserted.
A few days after the app became available in Apple and Google's app stores, Transport Secretary Grant Shapps was upbeat about the trial. "People have been downloading it enthusiastically and I know that the plan is later in the month to make it more widely available as well," he said during a daily news briefing.
Yet despite official assurances, concerns about how the app stores user data remain high. Earlier this month, it was reported that NHS Covid-19 had so far failed all of the tests required for inclusion in the National Health Service app library, including those on cyber security and performance. Matthew Gould, CEO of NHSX, the company behind the app, told members of the UK's parliament that Britons will not be able to ask National Health Service administrators to delete their COVID-19 contact-tracking data from government servers.
I downloaded the app as soon as it became available and, one recent Friday, walked into town on my weekly shopping trip to see whether it had made any difference to my life. It was a sunny afternoon and there were significantly more cars and more pedestrians on the streets. Even though social distancing was being observed, I wondered whether the app had lulled everyone into a false sense of security.
NHS Covid-19 works via Bluetooth connection and records when two people using the app are within a certain distance of each other for longer than a specified amount of time. If one of those users later reports Covid-19 symptoms, all the others they have had significant contact with over recent days will be sent alerts and, if necessary, told to self-isolate. They will also receive a message directing them to a call center, to arrange for a swab test to be sent to their home.
On my walk, I found myself aware of my phone more than usual and when it pinged with a message, I nervously looked at the screen to see whether the app had been triggered. I bumped into a friend, Janette, and asked if she and her husband had downloaded the app. She is in her 50s, he is in his 70s, they both have it on their phones and say that they feel much safer.
Janette said, "This is one of the few times that I've been out of the house in weeks. I've felt very nervous about being around people even though most are social distancing but at least now that I've got the app on my phone I'll know if I've been close to anyone who has symptoms or has the virus and that makes me feel more confident."
A straw poll of friends has revealed that 100% of them have downloaded NHS Covid-19 and are unconcerned about privacy issues if it helps the track and trace process. Local businesses are using social media and LinkedIn to urge people to download the app. Across the island, 65% already have it.
On my shopping trip, I found myself giving other people a wider berth than usual around supermarket aisles. In the days since downloading the app, I feel safer knowing that I'll be informed if I have been in contact with someone with Covid-19 symptoms.
Privacy experts, however, say the app should offer more user control with regards to data. "People should have the option of deleting their data; they should have the option to refuse to be involved in clinical research especially when that could go on for a very long time with companies they don't know about," said Jim Killock, executive director of the UK's Open Rights Group, an organization that works to preserve digital rights and freedoms. "If the app is to be useful at all, it needs as many people as possible to use it, so it does feel a little like the NHS has prioritized information over participation."
The Big Idea
Shifting Borders
Borders are liminal, notional spaces made more unstable by unparalleled migration, geopolitical ambition and the use of technology to transcend and, conversely, reinforce borders. Perhaps the most urgent contemporary question is how we now imagine and conceptualize boundaries. And, as a result, how we think about community. In this special issue are stories of postcolonial maps, of dissidents tracked in places of refuge, of migrants whose bodies become the borderline, and of frontier management outsourced by rich countries to much poorer ones.
Read more