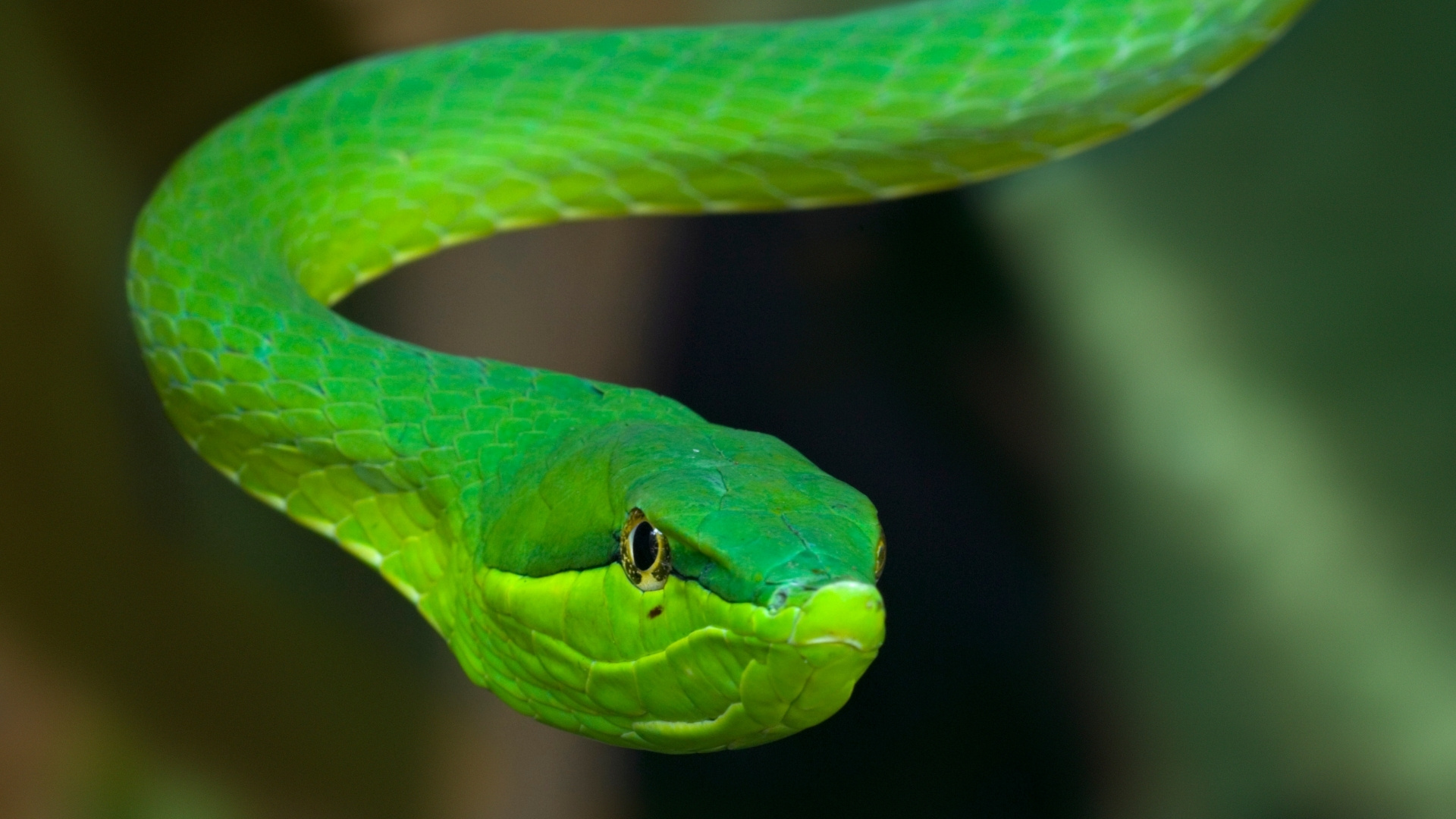 Letter From London: Snake news is fake news
A recent hoax about escaped venomous reptiles highlights the conflict between facts and civic responsibility on social media — and the void created by the decline of local newsrooms
One benefit of working in the media is that I tend to approach most news with extreme caution. I got my first taste for skepticism when journalists I once admired turned into boosters for wars in Afghanistan and Iraq in 2001 and 2003. Few lessons were learned even by the time later conflicts in Syria and Libya rolled round in 2011 and 2014. The experience has left me attuned to journalism's aporetic conflict of truth and belief, or disinformation and facts.
This week's Letter from London illustrates the friction between rumor and reality on an extremely hyperlocal scale, so please bear with me. On the morning of Saturday, August 7, I woke at my usual time of around 6.30am and made myself a cup of coffee. After a 15-month-long pandemic, which has seen gyms and group sports largely locked down, I had begun retraining for ParkRun, a free, weekly series of timed events held across the world and organized by a U.K. charity.
I was almost certainly going to leave my house around 7.30 a.m. for a run around the local Finsbury Park, which would end with another coffee overlooking a nearby nature reserve. That might sound like a healthy way to begin the weekend, but unfortunately, I was also scrolling through my Twitter feed. #FinsburyPark was trending — a rare phenomenon — and I decided to have a look. I now wish I hadn't.
The hashtag's top tweets were a mixture of chaos, rumors and rebuttals. In a nutshell, something major had happened or not happened overnight. Getting to the bottom of it took some time, but a toxic mixture of facts and lies eventually emerged. At around 7.45 p.m. the previous evening, dozens of police were dispatched to an address around the corner, to investigate a tip-off that that as many as 70 venomous snakes had escaped a residential address. Officers shut down a road close to my home at around 8 p.m. and carried out a series of searches for just over an hour, before declaring the incident to be the result of a hoax call.
One reason why the rumor went viral was because a Twitter account with over 100,000 followers named @CrimeLdn had posted footage, ostensibly from the scene, showing a large police presence, with the caption: "Estimated 70 poisonous snakes have escaped from a flat (according to the police) on the road between Manor House and Finsbury Park." The footage can be viewed here.
While @CrimeLdn, an account that usually shares reports of knife crime in the U.K., later confirmed that a member of the public had sent in false information, dozens of Twitter users were still sharing news of the allegedly escaped reptiles the following morning. @CrimeLdn's correction also prompted criticism from other Twitter users about the importance of verification, using second sources, and the dangers of spreading fake news.
By the time I had fixed myself a second coffee on Saturday morning to continue reading through the hashtag, I was half wondering whether running through my local park would be safe. I didn't actually believe that 70 venomous snakes were on the loose in the area. On the other hand, I wasn't entirely sure what to believe. I mean, venomous snakes have escaped residential buildings in other parts of the world. One actually made a break for freedom from a Cologne apartment in February. Coverage of the incident had also leaked to other parts of the internet. I saw the story published on several London news sites. Debunking of the hoax appeared throughout the day on national tabloid websites, including The Mirror and Metro.
I did go for a run and, eventually, continued with the rest of my day, but the whole fiasco has reminded me of how the hollowing out of local news sources has left a void in our digital spaces. As much of Coda Story's work demonstrates, a tsunami of fake news is an ongoing and persistent menace in countries around the world, including the U.S., Spain and Pakistan. Much of it is unleashed by political, religious, anti-science or business interests. Some of the most disturbing violence around the world has also been caused by the dissemination of fake news in hyperlocal situations. My experience seemed worthy of inquiry.
I recently messaged @CrimeLdn to ask about the incident, in an attempt to find out how this kind of misinformation can spread across digital platforms and affect the lives of ordinary people. After several requests, an account administrator agreed to a short interview via Twitter Messages. I asked if moderators felt bad about posting the original material. "We got a little bit of criticism but at the same time I think people know it was a hoax call and it did make us feel a bit bad," read the reply.
I also asked the media team at Twitter. The response I received wasn't particularly informative about this specific incident, but here's an extract: "We use a combination of technology and human review to identify misleading information on the service. This includes Tweets that contain content that violates our synthetic and manipulated media policy, our civic integrity policy, and our Covid-19 medical misinformation policy. As a uniquely open, public service, the clarification of falsehoods happens in seconds on Twitter."
I felt like I needed to speak with an expert, so arranged an interview with Professor Shakuntala Banaji, professor of media culture and social change at the London School of Economics and Political Science. I wanted to find out why so many people would share false information, even after it had been fact checked, eventually leading to the deployment of police at taxpayers' expense.
"People have come to believe that passing on information of whatever kind, whether you have checked it out or not, is a civic duty," she said. "So, a lot of people who unwittingly get caught up in these kinds of both hyperlocal and national chains of misinformation are not necessarily fools or violent people or inclined towards prejudice. They have thought of themselves in this context as being a good citizen. They have a belief in their own integrity and have a belief in the person from whom they found the information."
Later the same day, I went to a friend's birthday party, and related the story to some guests who live in other parts of London. A couple said they had also experienced their own examples of hyperlocal fake news. There was also some light relief. I looked at Twitter again in the evening and one user had posted about Finsbury Park. The story had obviously moved on. He was paraphrasing actor Samuel L. Jackson's soliloquy from "Snakes on a Plane."