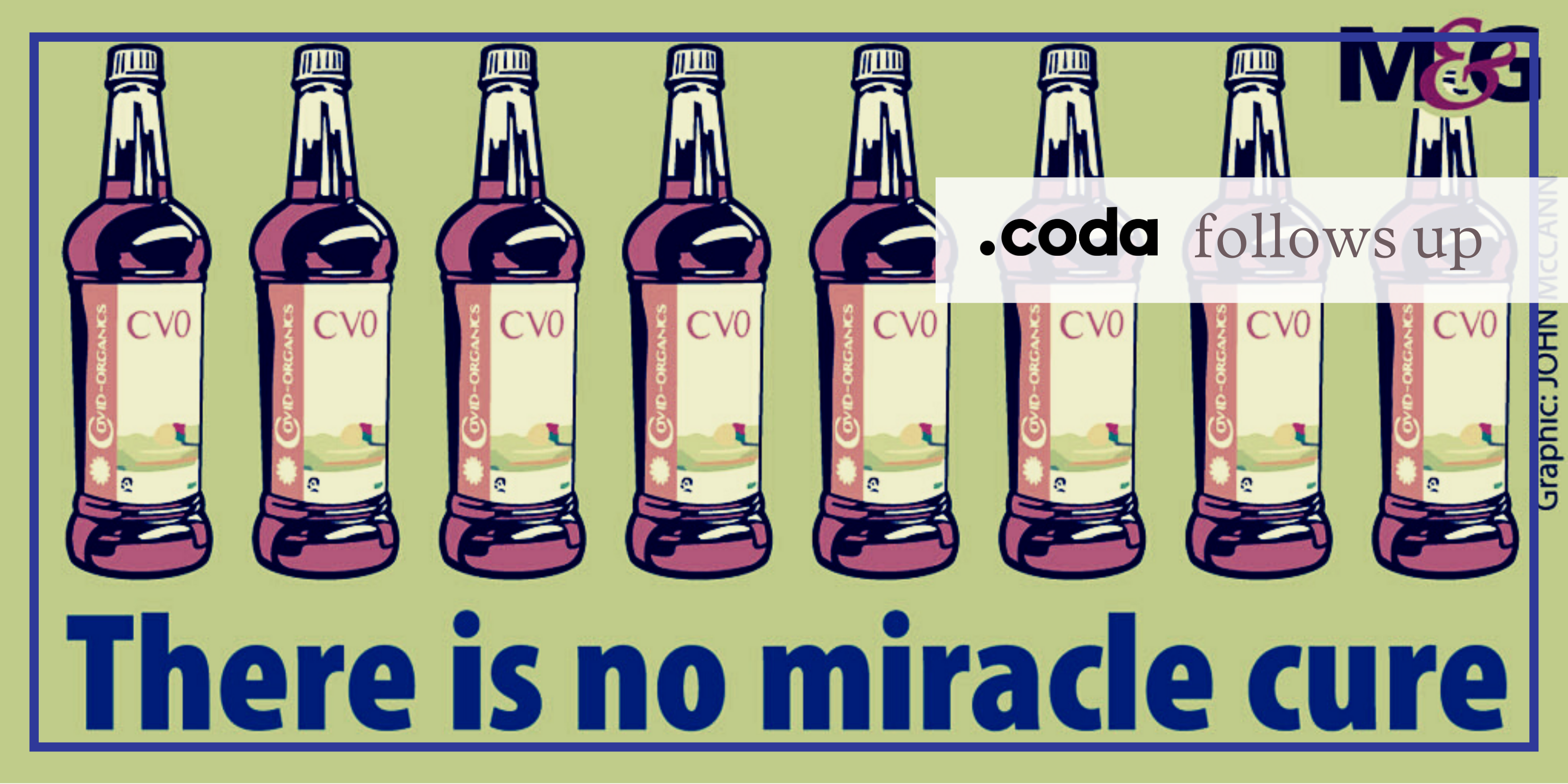 Madagascar pushes another supposed coronavirus cure
In May, Coda Story, in partnership with South Africa's Mail and Guardian, published a piece about the president of Madagascar's claims that he had discovered a cure for Covid-19, an herbal drink called Covid-Organics.
According to recent reports, the African island nation is now expanding its product range to include a capsule version of Covid-Organics, and a new injectable cure. President Andry Rajoelina has said that clinical trials of the injectable solution, based on extracts of the artemisia plant, are already underway.
On June 18, Rajoelina announced the launch of CVO +, a supposedly "curative and preventive capsule against Covid-19" made from artemisia, a plant that grows on the island, which is commonly used in antimalarial drugs.
Madagascar is also moving forward with clinical trials for an injectable remedy composed of artesunate — a derivative of artemisia — and vitamin C.
President Rajoelina said the trials were to be supported by the scientific committee of the World Health Organization's Madagascar branch, but the WHO has since distanced itself from the president's claims about the drug.
The trials are being conducted at a site specifically developed and funded by the Malagasy state.
Medical experts have criticized the president's latest announcement. "It's a hoax, don't fall for it," said Nour Sharara, a global health consultant at Meedan, an international organization working to improve digital literacy. "The fact that it's a clinical trial does not signal any efficacy," she said, pointing out that most clinical trials fail.
"There's a conflict of interest right away," Sharara continued, in a Zoom interview. "My worry is the precedent this sets: that you can have a president somewhere who proclaims that he has the cure to a disease, and that we bypass regular trials, and independent and fair assessment of data that we usually see in science."
The Malagasy trial for the supposed injectable cure is already in its second phase, a rapid progression for a trial that was registered on May 29. According to Sharara, most clinical trials take several months or years to move through the first two phases.
"People want answers and they want answers now, and the process gets rushed," said Sharara. "We're not letting science speak."
Illustration by John McCann for Mail and Guardian
The Big Idea
Shifting Borders
Borders are liminal, notional spaces made more unstable by unparalleled migration, geopolitical ambition and the use of technology to transcend and, conversely, reinforce borders. Perhaps the most urgent contemporary question is how we now imagine and conceptualize boundaries. And, as a result, how we think about community. In this special issue are stories of postcolonial maps, of dissidents tracked in places of refuge, of migrants whose bodies become the borderline, and of frontier management outsourced by rich countries to much poorer ones.
Read more