Digital footprints on the dark side of Geneva
For this photo essay, Magnum Photos President Thomas Dworzak traveled to Switzerland and documented the lives of Geneva residents along with the digital "footprints" they leave behind every day. Drawing on research by the Edgelands Institute that explored Geneva's evolving systems of everyday surveillance, Dworzak sought to use photography to tell the story of how the digitalization of our daily lives affects — and diminishes — our security.
Special series
This is the second in a series of multimedia collaborations on evolving systems of surveillance in medium-sized cities around the world by photographers at Magnum Photos, data geographers at the Edgelands Institute, an organization that explores how the digitalization of urban security is changing the urban social contract, and essayists commissioned by Coda Story.
Our first essay examined surveillance on the streets of Medellín, Colombia.
He accompanied Geneva citizens in their daily routines while documenting the digital traces of their activities throughout the day. Dworzak researched the places that store our digital data and photographed them as well — an investigation that proved difficult and revealing of the lack of transparency surrounding the handling and storage of personal data.
To conclude the project, Dworzak sent each of his subjects a postcard from places where their digital information is stored: a simple way to demonstrate the randomness of where our digitally collected information ends up.
Thomas writes:
Do citizens of Geneva understand how surveillance takes place in their daily lives? The relationship between surveillance and power can be understood as a contemporary version of the "social contract," originally conceptualized by the Genevan philosopher Jean-Jacques Rousseau in his 18th century seminal work on democracies.
As a photographer, I needed to set the place: Geneva. I wanted to play on the dark side of the quaint, cute and affluent image of one of the world's wealthiest cities and the world of international relations in which the Genevans are so often entangled.
I needed to trace the connection between life in this comfortable European city and the hidden paths of information that form underneath a surveilled daily life. I spent time with a variety of regular Genevan people, all voluntary participants in our project. I photographed their daily routines, marking whenever they would leave a "digital footprint" when using their phones, credit cards, apps or computers. With the help of the Edgelands team, I then identified corresponding data centers around the world where their information was likely to have been stored. I created a set of postcards using open-source applications like Google Earth and Google Street View. These "postcards from your server" were then sent back to the respective volunteers from the countries where these data centers were located, highlighting the far-flung places that our private data goes to when they perform a simple task such as buying groceries or a bus ticket.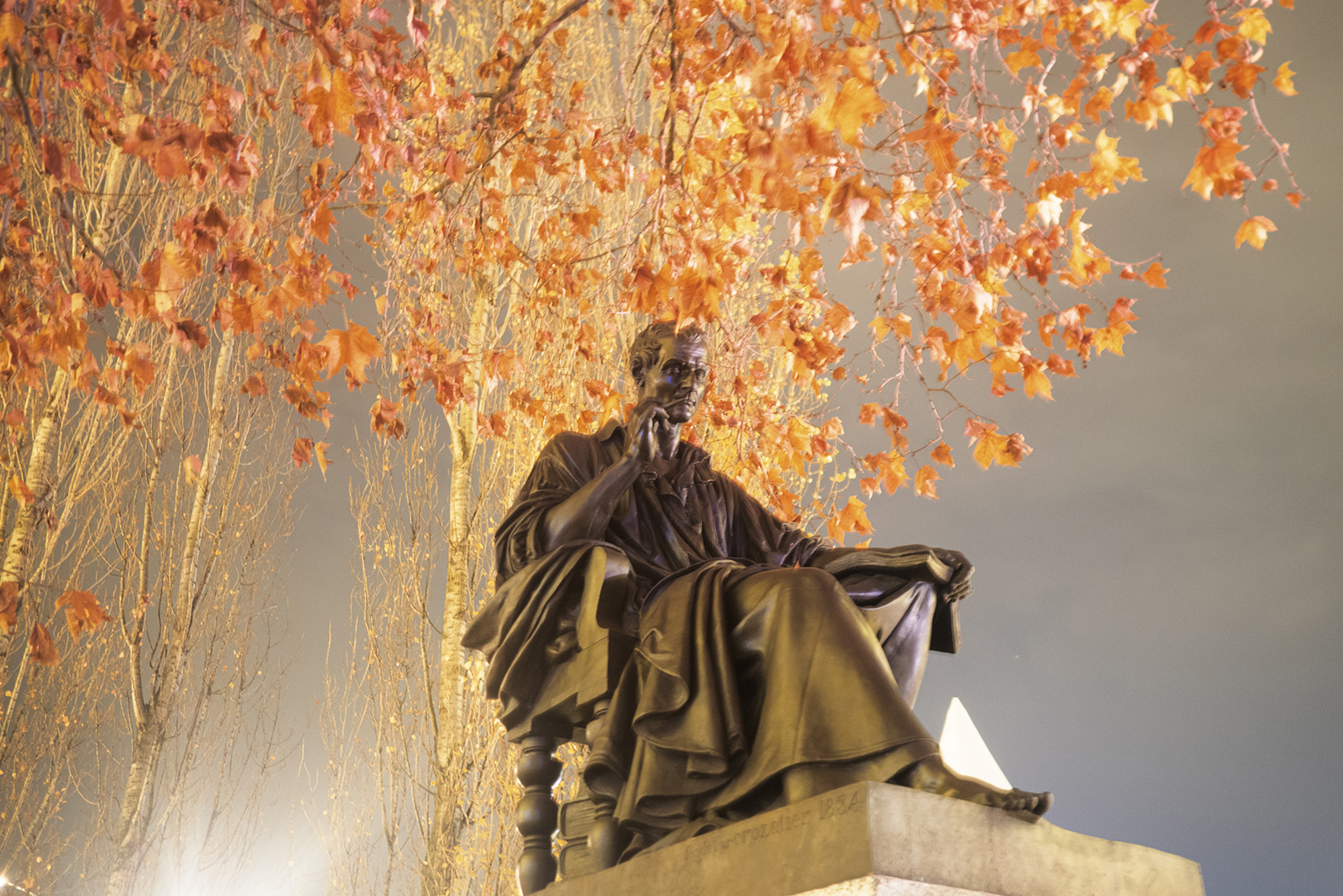 The Big Idea
Shifting Borders
Borders are liminal, notional spaces made more unstable by unparalleled migration, geopolitical ambition and the use of technology to transcend and, conversely, reinforce borders. Perhaps the most urgent contemporary question is how we now imagine and conceptualize boundaries. And, as a result, how we think about community. In this special issue are stories of postcolonial maps, of dissidents tracked in places of refuge, of migrants whose bodies become the borderline, and of frontier management outsourced by rich countries to much poorer ones.
Read more