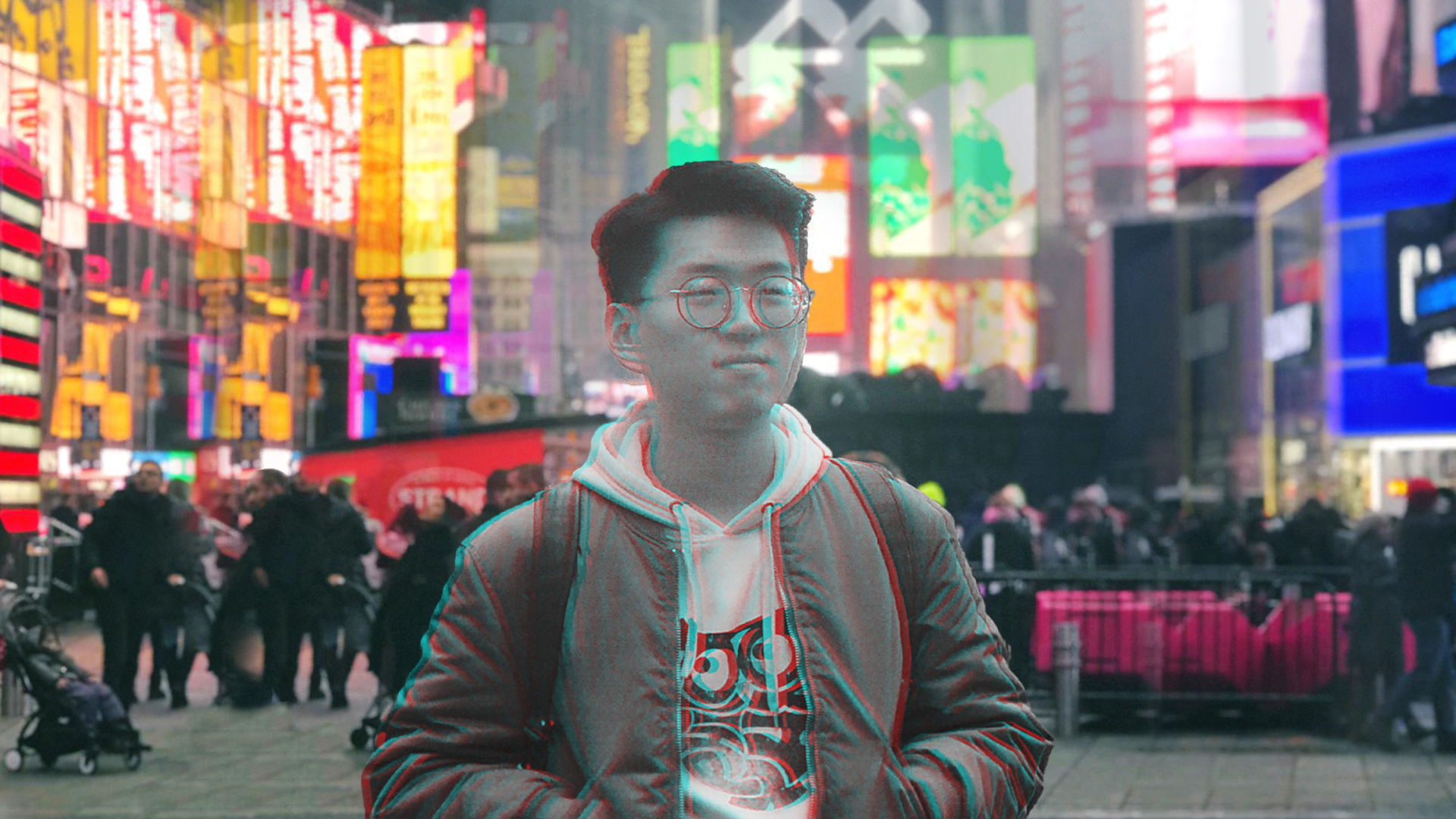 The diary of a former Wuhan resident
As the coronavirus spreads, former Wuhan resident Zeyi Yang will write updates on the truth, lies and disinformation circling his home city
EDITOR'S NOTE
Zeyi Yang grew up in Wuhan. As the coronavirus crisis escalates, he's been following news about Wuhan from thousands of miles away in New York, where he's a student.
Yang says, "I used to consider it a victory if people I met in the US knew where Wuhan was." Now, Wuhan's identity has been forever linked with a virus, and conflicting narratives about the city have dominated the online world.
Yang has been documenting his experiences as he tries to make sense of the truth, lies and disinformation swirling around his home city. In the weeks to come, he will regularly update this page with new insights into what he's found on the Wuhan social media space and other news he's received from home.
—Isobel Cockerell
March 10, 2020
Columbia University, where I'm studying now, canceled Monday and Tuesday classes due to a student's exposure to the virus and switched future classes to online. The email from the university president Lee Bollinger was posted dozens of times by my WeChat friends.
In just a week, the number of confirmed cases in New York state jumped to 142, and the state declared emergency.
The undergrads are celebrating the school closure, combined with a genuinely nice weather, by gathering in hundreds, sunbathing, on the lawn. "I don't know if Americans are panicking or not," a friend also at Columbia messaged to our group chat, "lots of people are stocking up, but they are also flocking to the lawn."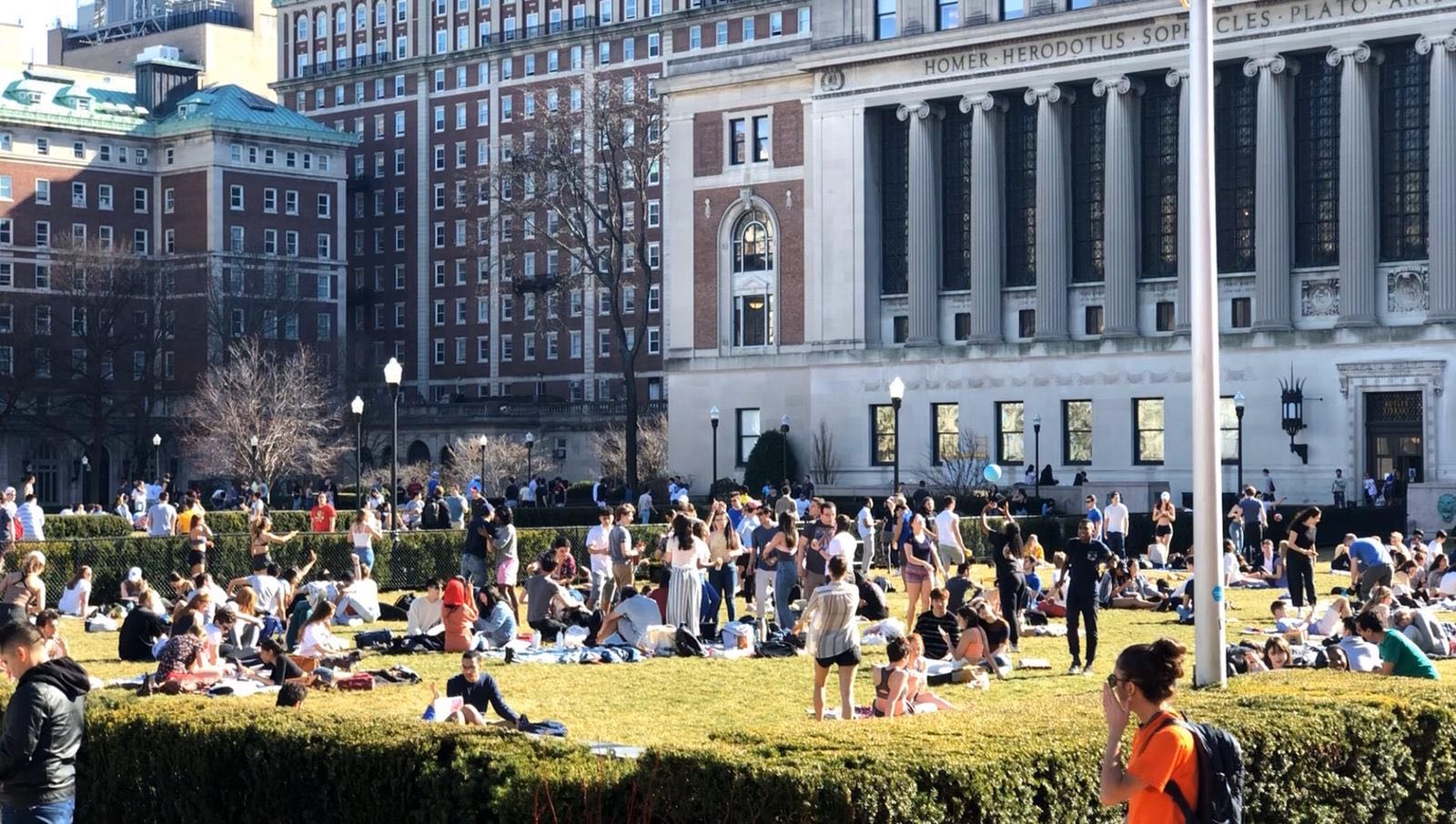 My Chinese friends, on the other end of the spectrum, canceled their spring break plans and are determined to stay in. We are constantly talking about how we freak out seeing someone sneeze or are debating whether to wear a face mask. I guess seeing our home being wrecked by the coronavirus has traumatized us and made us more cautious.
Much of the development in Italy, which is now in lockdown, and the U.S. looks painfully similar to what happened in Wuhan. Not enough testing kits, hospitals being overwhelmed, governments not paying enough attention. My parents, hearing about how the Centers for Disease Control and Prevention didn't allow states to test its own residents — now possible in New York, but not in many other states — are really concerned about my situation. "If you don't test the patients and let them out in the public," my mom said on a phone call, "Wuhan's tragedy is your lesson."
March 4, 2020
A second patient has tested positive for coronavirus in New York, and it appears to be a case of community spread.
As the danger comes closer, weirdly enough, I start to feel more solidarity with my Wuhan people: two months into their lockdown, I am finally experiencing some of their daily concerns. Should I stock up the food? Should I wear face masks for prevention? Where can I even get face masks?
In the beginning, it was me nagging my parents on the phone not to go out and keep safe. Yesterday, it was their turn to tell me to stay indoors. "Nowhere in the world is safe now," my mom said.
March 2, 2020
Amid a tide of coronavirus misinformation in Iran, videos are circulating claiming that Iranians are collapsing suddenly on the street because of COVID-19. It seems all so familiar: weeks ago, I was watching the same thing happen on the streets of Wuhan.
I've long been suspicious of these videos. Fainting, according to WHO, is "atypical" in the situation of COVID-19. As I'm not a medical expert or a Farsi speaker, I don't get to decide whether these videos are eventually linked to coronavirus, but I do see their potential in spreading fear and panic, and they make for unsettling viewing.
February 27, 2020
I don't know how I should read the numbers.
"There are 9 confirmed cases in our neighborhood," my mother told me on the phone, referring to our residential compound with 1,000 households. She didn't sound worried.
There are more than 40,000 confirmed infected people in Wuhan, which sounds a lot – but it's also a massive city with 9 million people trapped within it.
But what do these numbers mean to one family, like mine? How much should I believe in the official numbers when there's no way to fact-check it? How freaked out should I be when the death toll keeps growing and there are gruesome stories told all over the social media? How worried should I be if my parents sound carefree in our phone calls? I try to catch up with the news about the local situation through Weibo and WeChat, but I can't be there. I hate that I'm not in Wuhan and I can never fully understand what it feels like to be there.
February 23, 2020
Another doctor died in Wuhan today. According to state broadcaster CCTV news, 29-year-old Xia Sisi had "treated a patient on January 14 who was confirmed positive that afternoon."
Social media users in China were quick to notice an oddity: in the press releases from Wuhan's local government, there had been a weird period between January 11 and 17 when no new cases were declared. At the time, many suspected this was an attempt to divert attention towards a high-profile political meeting. Now, people have proof – patients were indeed falling ill during that time.
"You forgot to cover up for the lie you told a month ago," one of the commenters said.
CCTV News responded swiftly, but without explanation. They edited the original post. Now, the doctor died because she "treated a patient on January 14 who was confirmed positive later on."
February 9, 2020
I took the train down to Central Park, where, in front of the classic view of Manhattan skylines and a large patch of meadow, a vigil was being held for Dr Li Wenliang, one of the doctors who first raised the alarm about coronavirus .
A week before he died, responding to his being silenced by the police, Li told reporters from Caixin, "I think there should be more than one voice in a healthy society."
Here at the vigil, the crowd, dressed in black, shouted out this line in unison three times. In front of them, dozens of messages left by people around the world were printed out and hung on the metal fences, along with flowers and posters.
"All I want is the truth. Just gimme some truth. Rest in Peace," one of the posters said, quoting a song by John Lennon.
February 8, 2020
Dr Li Wenliang, one of the doctors who first raised the alarm about coronavirus and was admonished for "making false comments on the Internet," died yesterday.
I spoke to my friend Leticia, who has been trapped in Wuhan for more than a month. When she heard of Dr Li 's death, she broke down. "I reposted a letter asking for help, allegedly written by Li Wenliang's wife," said Leticia. The letter has been doing the rounds on Chinese social media, detailing the widow's health issues and financial struggles. Leticia tried to verify the widow's personal details in the letter, and they seemed to check out. The same day, a statement by the widow herself refuted the letter's credibility. This development made Leticia question her ability to tell disinformation from truth. Leticia told me she felt she'd lost her judgement in the wake of Li's death. "When I was in that mood, I wasn't able to verify the letter rationally," she said.
In the wake of Dr. Li's death I felt the same anger and sadness as hers, maybe as well as the whole country. In a time when it's so hard to look for truth among oceans of misinformation, speaking the truth had cost him his life.
February 3, 2020
I called my mom to check up on her. She told me her close friend, who I know as "auntie," has just tested positive.
I knew it was just a matter of time before the disease hit close to home. But I still wasn't prepared. Whenever I met my auntie, she was always laughing. She's the kind of older family friend who cares a lot –– maybe too much sometimes. She's always nagging me to come back to China. On the phone, my mom told me that after she got sick, my auntie said maybe I should stay in the States after all.
From this moment on, every single piece of news started to feel personal. Rather than finding out if the news is "true" or "fake," what matters more to me becomes "whether I want it to be true or not." Because it represents whether there's hope for my auntie, and the tens of thousands of other patients that are connected to me in one way or another.
January 31, 2020
I took a trip to visit the only Wuhan eatery in New York. The hour-long train ride felt almost like a pilgrimage.
To my surprise, pedestrians in Flushing, New York's largest Chinatown, weren't wearing many face masks amid the panic.
I ordered hot dry noodles from the familiar cashier at the counter, who is also from Hubei. She's wearing a mask.
The noodles are as good as they always are.
Later that night, I tweeted about my trip to the restaurant, and received a comment from a stranger. "Which Wuhan food establishment in NYC?!? Has it been licensed by NYC's health regulators? I'd like to know if you don't mind, so as to report this to the NYC city officials to conduct an inspection for virus or sale of prohibited wild animals."
I realized my city's name will forever be linked with the coronavirus.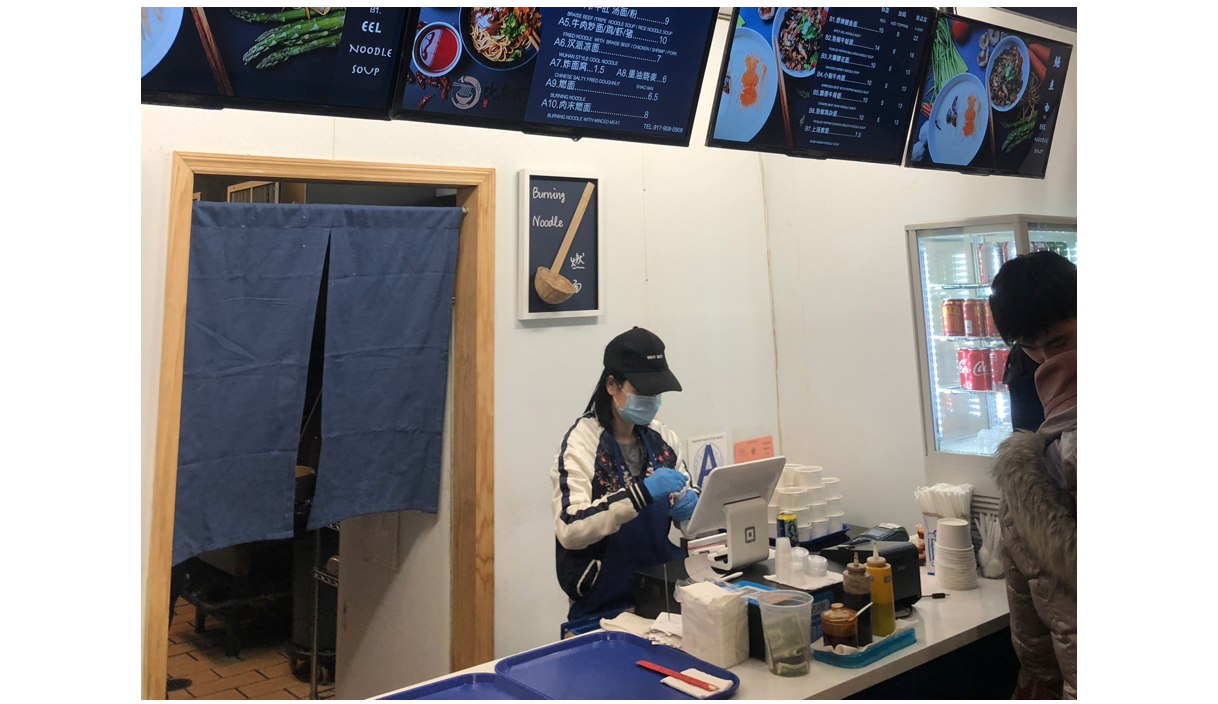 January 25, 2020
Chinese social media is rife with fake stories, rumors and trolling. I don't know how rumors spread during the 2003 SARS outbreak, but now that millions of Chinese people are connected on social media, everything flies around much faster. We're all struggling to tame its power.
On Weibo, I watched a woman post about how she and her parents were infected. Her father was in critical condition, and she was asking for help getting him admitted to one of the overwhelmed hospitals.
Her post was widely shared. However, instead of the help she needed, I watched as she was inundated with thousands of abusive comments questioning her situation and insulting her for making up the story. The audience, so firmly committed to their judgement that this was another example of misinformation, ended up pushing those in need away, unable to distinguish truth from lies.
Two hours after she asked for help, on the first night of the Chinese new year, her father died.
I'm not sure if being from Wuhan, and watching this all unfold from the outside, makes me more or less capable of identifying disinformation. I can understand the local dialect and know all the places in those trending videos, but the emotional shock of being so close to the tragedy has blinded my judgement.
The Big Idea
Shifting Borders
Borders are liminal, notional spaces made more unstable by unparalleled migration, geopolitical ambition and the use of technology to transcend and, conversely, reinforce borders. Perhaps the most urgent contemporary question is how we now imagine and conceptualize boundaries. And, as a result, how we think about community. In this special issue are stories of postcolonial maps, of dissidents tracked in places of refuge, of migrants whose bodies become the borderline, and of frontier management outsourced by rich countries to much poorer ones.
Read more