Polish government gives cash to 'LGBT-free' town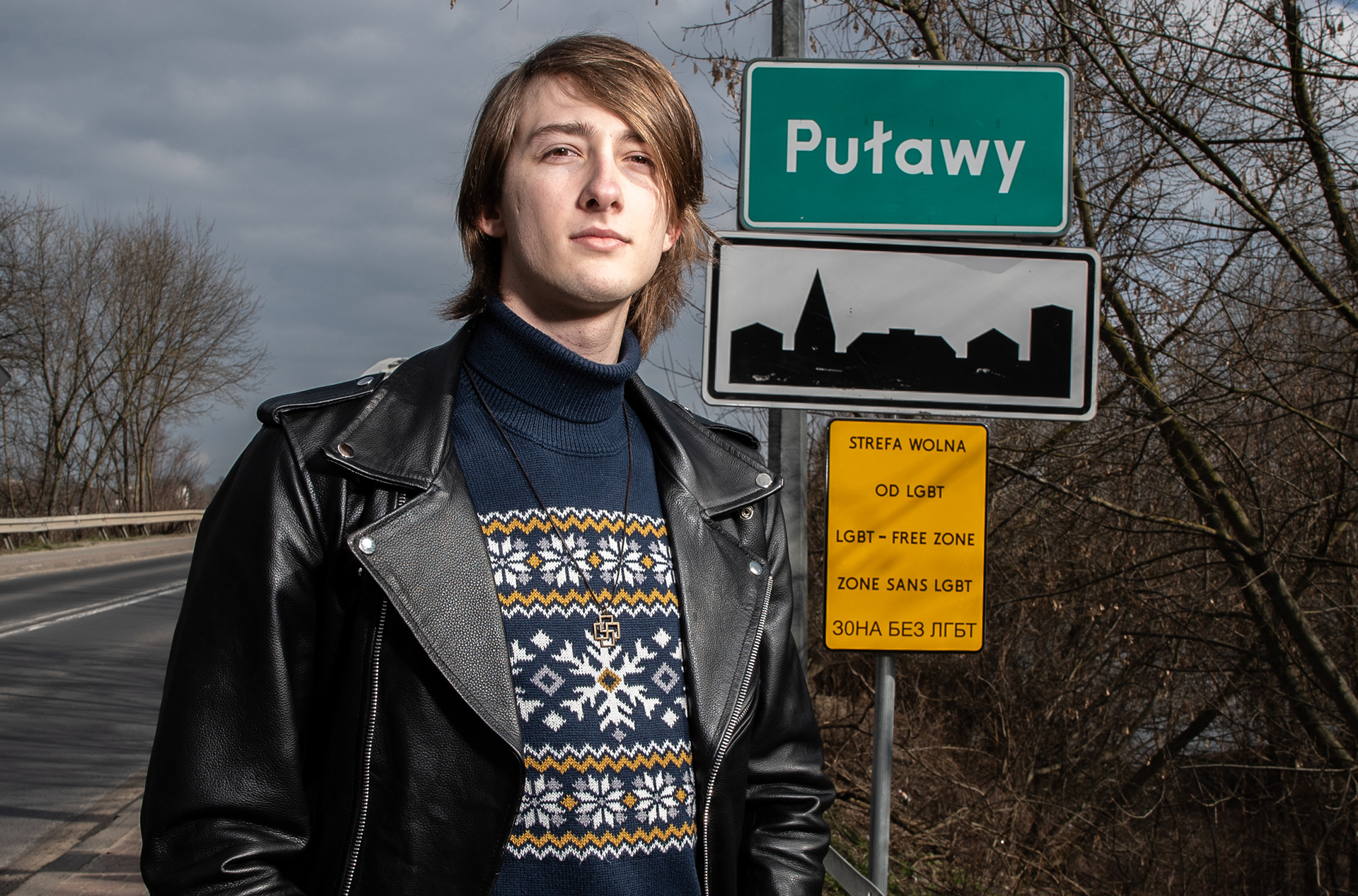 In June, Katia Patin reported on Polish President Andrzej Duda's homophobic re-election campaign.
Back in July, Poland's President Andrzej Duda secured a second term in office on a platform of anti-gay rhetoric. Now, activists say that homophobia is rising within the country. The latest example of this is a government-issued cash reward for a town that has declared itself "free of LGBT ideology."
The funding was allocated to the southeastern town of Tuchow by the Ministry of Justice after the European Union rejected its application for grants in response to the resolution. Handing over around $68,000, the Polish government has roughly tripled the sum that the municipality could have received from the EU.
"It's not just replacing the same amount, it's giving more to show to other cities that they should not be scared to also make such resolutions," explained LGBTQ activist and photographer Bart Staszewski.
Tuchow is not the only town to pass such a resolution — around 50 municipalities across Poland have declared themselves free of what they term "LGBTQ ideology." In July, the EU announced that it would not provide funding to six Polish towns that had made similar statements.
Poland is, at present, the largest net recipient of EU funding. However, Duda has described the organization as "an imaginary community from which we don't gain much."
Since January, Staszewski has traveled through Poland's "LGBTQ-free" zones, documenting the lives of LGBTQ people who live within them.
"It's disgusting and horrible," he told me during a telephone conversation. "It's simply an example that the Polish state is sponsoring homophobia more obviously than we've ever seen before."
Staszewski is a member of Love Does Not Exclude, Poland's largest LGBTQ group. According to him, fewer people have been willing to be photographed for his project since Duda's re-election. In larger cities, activists have been detained by police for protesting against what many are calling homophobuses — trucks covered with anti-LGBTQ messages that are driven through city streets by supporters of so-called family values.
While homophobia has long been present in the largely Catholic and conservative country, LGBTQ rights became a central campaign issue in the past year. "We will have a choice between the white-and-red Poland represented by the current president and a rainbow Poland," said the chairman of the ruling right-wing Law and Justice party's executive committee, ahead of the presidential election.
Now, these attitudes appear to be there to stay.
"Everyone was thinking that it was just a political game during the election time," Staszewski said. "Now, everybody sees that it is something that is ongoing. I think it's getting worse and worse. We are a public enemy."