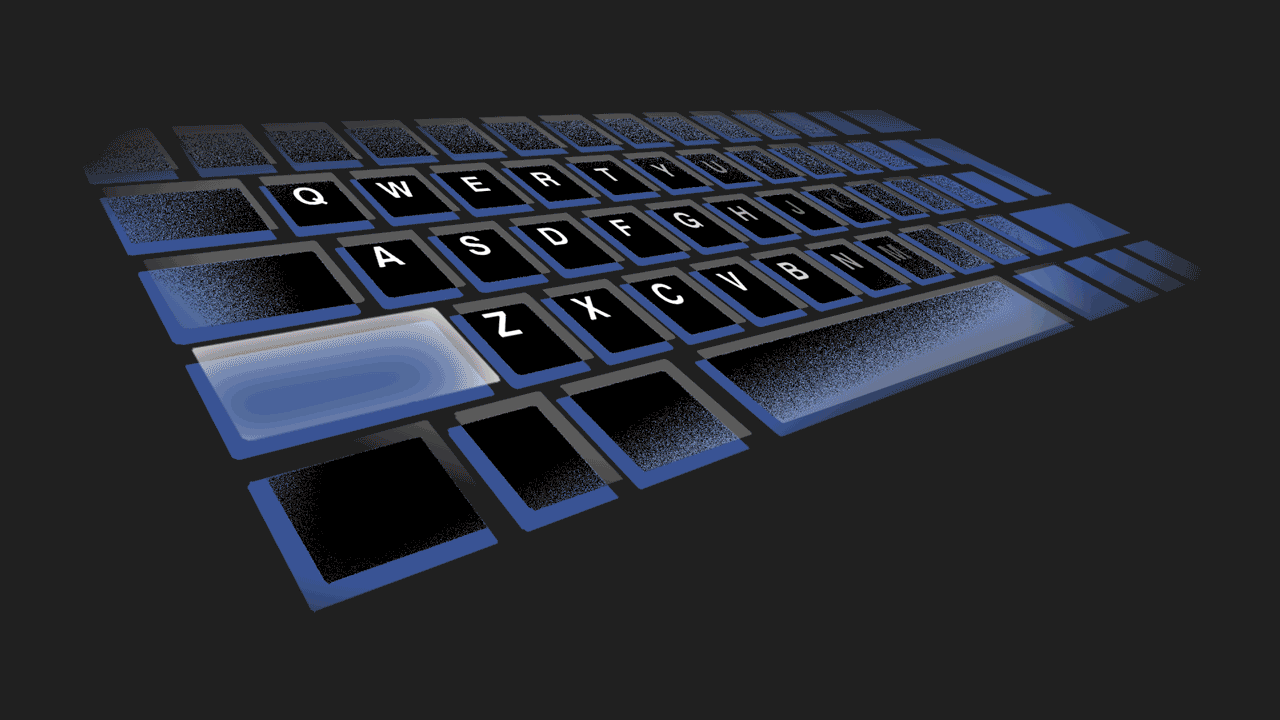 Western influencers boost their careers by embracing Chinese nationalism
Foreign online personalities are amassing millions of followers by feeding pro-Beijing narratives to China's social media users
For most of the 90s and early 2000s, the Canadian comedian Mark Rowswell was the most visible and best-recognized foreign face on China's state broadcaster CCTV. Better known in the country as Dashan ("Big Mountain"), he performed comedy skits and hosted entertainment shows in fluent Chinese. Regularly pulling in hundreds of millions of viewers, Rowswell was a cultural ambassador between an emerging China and the rest of the world. As such, he was always careful to avoid making statements that could be seen as controversial by viewers or the authorities.
"Even in the mainstream television work I've done in the past, I rarely felt pressure to comment on political issues," he told me, via email. "I always treated that as a two-way street, that I would neither make disparaging remarks nor sing the praises of any political issue. In my view, that was one way we could try to broaden the conversation between East and West."
China's growing importance and its pursuit of advancement has brought an end to such diplomacy. Now, thanks to social media, a new generation of foreign personalities are finding large audiences on Chinese video platforms by feeding pro-Beijing narratives to young people.
American vlogger Nathan Rich, also known as Hot Pot King, is one of the most popular such figures. His unstintingly positive nationalist content has ensured frequent appearances on state media and millions of followers on the popular video-sharing platform Bilibili and Weibo, sometimes referred to as China's Twitter. 
Rich, who is based in Beijing and posts in English with bilingual subtitles, has made videos explaining how The New York Times bashes China, condemning Hong Kong protesters as rioters, accusing YouTube of suppressing his pro-China content and speculating that the coronavirus originated in the United States. He paints himself as a politically woke character, who not only stands up for China, but represents resistance against systemic oppression imposed by the West.
"I worry that such content will cultivate a generation of hawkish Chinese youth," said Fang Kecheng, a journalism professor at the Chinese University of Hong Kong, during a WhatsApp call.
Nationalist posts and videos are incredibly popular on the Chinese internet. Fang adds that the western influencers — who are embraced because many in China believe that they lend legitimacy to Beijing's positions and policies — play into a nationalistic sentiment.
Other popular foreign vloggers produce content that caters to how patriotic Chinese view the West. Jerry Kowal, a New Yorker with over five million followers on Bilibili, was once a master in offering a sneak-peek into American life and society, like the perceived wastefulness of Americans, while offering an expat's perspective on Chinese society (why pretty Ukraine women fall for Chinese men) until the coronavirus hit the country.
Kowal's content then took a political turn. In the last few months, while based in New York, he has posted Mandarin-language video reports on the impact of the pandemic in New York and Black Lives Matter protests. Chinese followers have described him as a "war correspondent."
In April, he made a 50-minute live appearance on CCTV showing viewers around a temporary hospital in New York's Central Park and talking about inadequate personal protective equipment. In August, Kowal was among the top ten most popular influencers on the Chinese internet.
Bilibili, which has 172 million active users, by and large bans political commentary, making exceptions to only a few conservative news outlets. Nathan Rich and Kowal are among the few foreign political commentators who have been given the green light to use the platform.
Some foreigners who have lived in China believe that it is highly probable that such content creators are sanctioned by the state. "Things are watched a lot more carefully than you would think," said Elyse Ribbons, a U.S. citizen who lived in China for nearly 20 years and worked as a radio host at a state station. "For someone to be able to make pretty extreme political commentary and be that popular, especially popular with Chinese netizens, there's definitely at least implicit state sponsorship."
Ribbons told me there have always been foreigners hired by the Chinese government or Chinese companies to appear on TV as pundits, or at events as journalists. Today's foreign vloggers, however, enjoy unprecedented reach to Chinese audiences.
"They often hire people, especially if you're like me, white and speak Chinese," said Ribbons. "I was often the only actual American at events where it was meant to be a U.S.-China delegation."
"[There are] people who sort of made their lives about being a foreigner in China to tell China how great it is," she added.
The pro-Beijing content industry is a lucrative one. Agents and talent companies actively seek out potential influencers from international student programs at Chinese universities.
Ribbons said she turned down several such offers from agents before she left China at the end of 2017. "Everything was positive energy, a positive version of whatever policy was going on right at that moment," she recalled. "It just seemed cheap, and I never really wanted to be an influencer."
The financial return for foreign influencers is initially modest. According to Ribbons, they can earn up to $2,000 a month, but as their audiences grow, so do the profits.
Alex Farley, otherwise known as LeLe, is a San Francisco-based American YouTuber who attended The Central Academy of Drama in Beijing between 2015 and 2017. He told me that, after building a following of 60,000 on Chinese social media, he was approached by government officials about collaborations. He was also promised help to promote his content. He attended several auditions organized by the government to screen foreign influencers.
"What they say is they're looking for foreigners that really love China," Farley said.
"The reason that your content is being viewed in the first place is only because you are toeing the party line," said Farley. "If you're someone who's like a big swinger like Jerry Kowal or Nathan Rich, the government will help you get going. They will help you put you on trending charts or give you traffic."
Neither Rich nor Kowal responded to interview requests for this article.
Ribbons and Farley said they both left China because they felt they couldn't do their jobs honestly while living there. Ribbons now works at a non-profit organization in North Carolina. Earlier this year, Farley launched a comedy show on YouTube and Chinese video platforms that is highly critical of the Chinese Communist Party.
Farley told me that his show — which attracts 100,000 followers on Weibo, Bilibili and Chinese TikTok, Douyin — was censored in May when he donned a Winnie the Pooh costume to mock President Xi Jinping. Memes likening Xi to the portly Pooh are heavily censored in China. Before that, he had been working with a Chinese talent agency that sent him written scripts where he was expected to act out comedy skits.
"I just was bad at it," said Farley. "I just have a sense of shame."
The Big Idea
Shifting Borders
Borders are liminal, notional spaces made more unstable by unparalleled migration, geopolitical ambition and the use of technology to transcend and, conversely, reinforce borders. Perhaps the most urgent contemporary question is how we now imagine and conceptualize boundaries. And, as a result, how we think about community. In this special issue are stories of postcolonial maps, of dissidents tracked in places of refuge, of migrants whose bodies become the borderline, and of frontier management outsourced by rich countries to much poorer ones.
Read more