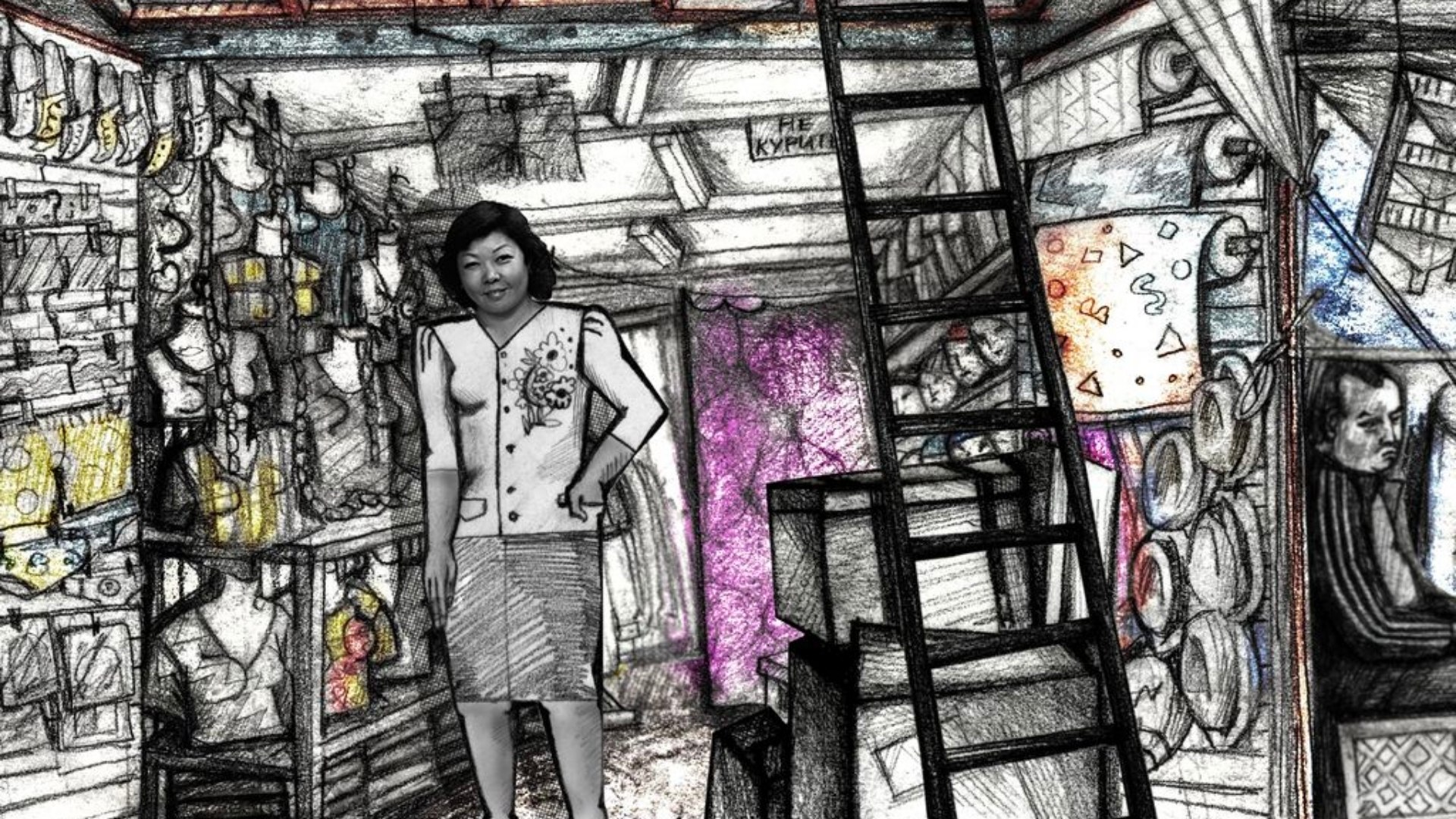 Why the Eurasian Union has been a 'no rainer' for Kyrgyzstan
Smart bargaining turned this into an unlikely marriage of equals
Jyldyz Mamadjanova counts herself as one of the winners in the Eurasian Union.
She sells knockoff tracksuits, sporting the Nike swoosh, or beadazzled with "Armani," at the Dordoi Bazaar on the outskirts of Bishkek, the Kyrgyz capital. Before Kyrgyzstan joined the Eurasian Union, she explained, everything she sold was imported from China.
But as the cost of Chinese clothes has risen, Kyrgyz textile manufacturers have stepped in to make fake Nike sweatsuits locally. Mamadjanova sells both, but most of her stock is now locally sourced. And business is going well.
Dordoi was supposed to be one of the biggest casualties of the EEU. It is almost a city in itself, a giant labyrinth built from 30,000 shipping containers where traders sell everything from cheap clothes to construction materials, and traditionally most of it has come from China.
Before it joined the union, Kyrgyz tariffs on Chinese imports were relatively low, nurturing a huge resale business that economists call "tariff arbitrage." Chinese goods imported into Kyrgyzstan were purchased by traders from other former-Soviet countries — which already had customs-free trade with each other — and then sold on in their own markets. At one point, this resale business accounted for more than 20 percent of Kyrgyzstan's GDP.
Many predicted that EEU membership would effectively kill this lucrative trade for Kyrgyzstan, because it would be required to equalize its import tariffs with other member states. As so often with economic predictions, the reality has been very different.
Kyrgyzstan was allowed to raise its tariffs progressively, maintaining some price advantage over its neighbors. It has also benefited from being the incumbent, with other EEU members unable to match the trading infrastructure and networks Kyrgyzstan has built up. After dropping in 2015, the value of the re-sale trade is "on the rise again," said Roman Mogilevskii, an economist at the University of Central Asia in Bishkek.
There have been some losers. "It's been really bad for me," said another Doordoi vendor whose business selling Chinese-made school uniforms in Kyrgyzstan has been hit hard by the higher import duties mandated by the EEU. But there have been big new winners too.
On the other side of Bishkek, I met Zarylyk Imankulov, the owner of Asia Fashion, which employs about 100 people in making women's clothes, mostly skirts and dresses. And he has seen a near 50 percent rise in sales since Kyrgyzstan became a Eurasian Union member. "It was a big plus," he said.
Demand has been driven partly by struggling Russian consumers looking for cheaper clothes. But Imankulov says the EEU has also made it easier to export, by streamlining procedures. Changes in the way tariffs are applied on Chinese cloth imports have been a boost too. They used to be based on weight; the EEU does it on value, which helps importers of cheaper cloth like Asia Fashion.
Imankulov says he's working to improve the quality of his clothes, so he is in position to continue supplying the Russian market if and when the economy picks up and consumers have more cash to spend.
It is thanks partly to the Kyrgyz government that the country is benefiting so much from EEU membership. Officials bargained hard during the accession process, winning important concessions for the 300,000 Kyrgyz labor migrants working in Russia. Their remittances back home account for up to 30 percent of the country's GDP.
For this reason alone, it has made joining the EEU "a no-brainer" for Kyrgyzstan, a World Bank economist told me, on condition of anonymity — with no "obvious" costs.
And that's not all. Kyrgyz negotiators also won commitments of Russian and Kazakh aid to help the country develop a quality-control infrastructure, ensuring it could meet EEU standards for food and other consumer goods.
It is hardly a surprise that it is in Kyrgyzstan that the EEU is most popular, with an 81 percent satisfaction rating. During the country's recent presidential elections, the Eurasian Union wasn't an issue — because every major candidate supported it.
This piece is produced by Coda Network — a collaboration of independent newsrooms. Its partners include Coda Story, Ukrayinska Pravda, Spektr.Press, Kloop and Hetq.