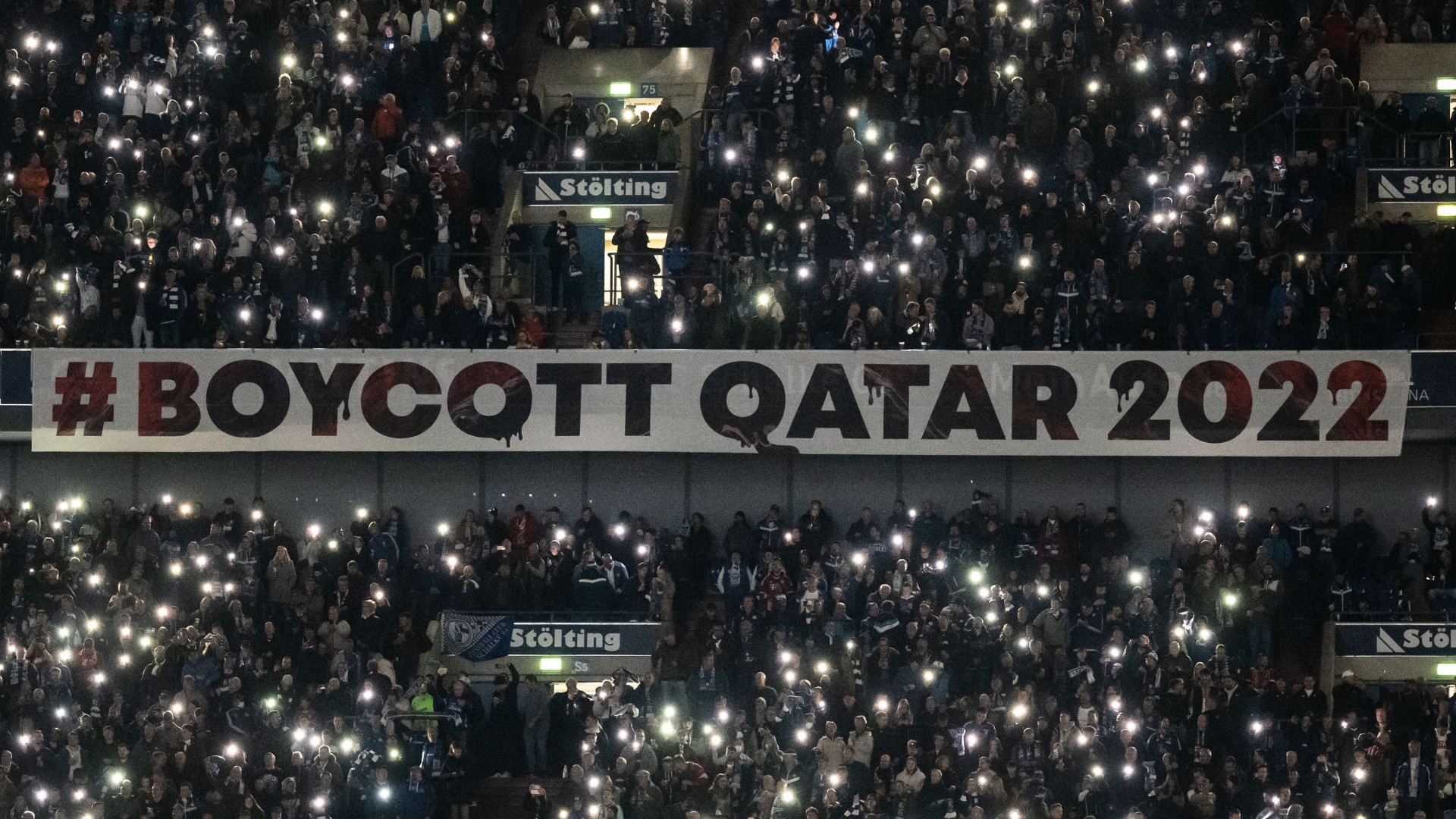 Qatar rebrands criticism from the West as a clash of civilizations
The intensity of the coverage of human rights failings, the World Cup hosts say, is racism in action rather than genuine concern
Something extraordinary happened on November 22 — Tuesday afternoon, Doha time.
Argentina's gloriously gifted footballers in their famous sky blue and white stripes pumped the ball desperately into Saudi Arabia's penalty area, hoping to tie the score. It was an astonishing upset against a soccer superpower. And for one moment, in the 12 years of arguments and bitter criticism since Qatar won the right to hold the FIFA 2022 World Cup, talk about the tournament was about soccer.
It was how the organizers of this World Cup must have dreamed it would play out. A full and raucous stadium. Compelling action on the grass. Pan-Arab euphoria. An underdog victory that would clinch the argument that FIFA was right in 2010 to award the World Cup to a tiny petrostate with no meaningful football history, no suitable stadiums and not enough hotel rooms, and with labor practices so exploitative and grim that to discuss them you have to reach for terms like "human trafficking" and "slavery."
The most vocal opponents of Qatar 2022 are human rights organizations that have documented the Emirate's brutal repression of LGBTQ people, deadly exploitation of migrant workers and use of slaves.
Qatar has erected a communications strategy to fight back against the mountains of evidence that it engages in precisely these practices by invoking the values its critics claim to value most: anti-racism and anti-colonialism. Last month, Qatar's ruler, Sheikh Tamim bin Hamad Al Thani, told a meeting of Qatari legislators that the country had been subjected to an "unprecedented campaign that no host country has ever faced." It has been rife with "fabrication and double standards," he added, and has "reached a level of ferocity" that has raised suspicions about the "real reasons and motives behind this campaign."
The FIFA president, Gianni Infantino, in an unhinged hour-long address to the media, went further. "I think," he said, "for what we Europeans have been doing in the last 3,000 years, around the world, we should be apologizing for the next 3,000 years before starting to give moral lessons to people." Infantino also accused Qatar's, and FIFA's, critics of "pure racism."
Qatar's public relations strategists and state-sponsored publications have aggressively promoted the idea that criticism of Qatar amounts to Islamophobia and racism against the Arab world. Writing in the Middle East Eye, Feras Abu Helal pointed out a British government press release celebrating nearly $2 billion in contracts secured by British firms to help with everything "from building new stadiums to cutting the grass and providing pitch-side security guards." British expats, and Westerners generally, Abu Helal added, "are among the biggest beneficiaries of the unfair and unjust wage distribution in Gulf states, including Qatar."
The global media spotlight was part of the reason Qatar wanted to host the World Cup. Football is a key component of the sportswashing efforts of Gulf countries like Qatar, the United Arab Emirates and Saudi Arabia. Their investments in a handful of European clubs, with the full backing of European governments and football associations, have helped distort the game so profoundly that these superclubs no longer want the hassle of competing with the lesser lights in their countries as they have for over a century, yearning instead to reap billions from supranational quasi-exhibition games held in elephantine stadiums from Almaty to Zhengzhou.
It's not media attention that bothers Qatar, it's losing control of the narrative.
Qatar has spent an astonishing amount of money to host the World Cup. First to ensure it was awarded the tournament and then to build the infrastructure necessary to host it — including a metro service, expanded airport and, to the north of the capital Doha, a brand new city in the desert that will eventually be home to 200,000 people. The organizers have spent an estimated $300 billion since 2010 to show Qatar off to the world. According to the discredited and corrupt former president of FIFA, Sepp Blatter, Qatar even bought fighter jets from France so that French football officials would feel pressure to vote for Qatar's World Cup bid.
In exchange for its huge financial outlay, Qatar had expectations. Instead came the onslaught of criticism. A young Qatari woman we spoke to said that "specifically Westerners, like Americans and British people, have been milking the shit out of human rights violations." She was expressing the deep resentment many in Qatar feel at criticism they believe is "fueled by racism and hatred."
"The West has a way of critiquing the Arab world and the Middle East whenever they have the opportunity, like there's a target on our back," a young Lebanese man who has lived in Qatar all his life told us.
Outside of Europe, many share the belief that Qatar is being singled out as much because of Eurocentrism and Orientalism as concern for labor rights. Gary Lineker, the former England striker and top scorer in the 1986 World Cup, opened the BBC's coverage of Qatar 2022 by describing it as "the most controversial World Cup in history."
The World Cup has been held in Mussolini's Italy, Videla's Argentina and, last time around, in Putin's Russia.
In India, the Telegraph newspaper's editorial board responded with a sternly-worded rebuke to Western critics: "Qatar must be held accountable. But by holding it to standards no previous host has been held to, the West is revealing more about its biases than about authorities in Doha." On the Al Jazeera website, Tafi Mhaka, a Johannesburg-based columnist, wrote that "most Africans will stand with Qatar as it hosts the World Cup." Al-Jazeera is funded by the Qatari state.
And U.S. anchor Ayman Mohyeldin on the left-wing network MSNBC criticized the "bombastic accusations" and "hyperbolic headlines," writing that "people have rightfully grown increasingly frustrated by Western moral arrogance and self-righteousness."
Happy to bask in paid-for praise from the likes of David Beckham, Qatari authorities become belligerent when asked uncomfortable questions. "Culture" and "custom" are wielded as weapons with which to silence dissent, as if to criticize homophobia or the treatment of women is the same as criticizing Arab or Muslim values, to criticize the authorities is to criticize the people and to criticize the lack of labor rights is to hypocritically ignore all rights violations in all other countries.
"Personally," says Andrew Ross, a professor at New York University who has written extensively on labor issues in the Gulf, "I don't know anyone who's worked on these issues who isn't also critical of labor and human rights violations in the U.S." Ross is barred from entering the UAE, where NYU has a campus, because of his work on the treatment of migrant labor.
The uncomfortable fact for the Qatari authorities is that the country's ability to host the World Cup at all is owed to the work of hundreds of thousands of migrant laborers, largely from South Asia. These workers, as has been exhaustively documented, have been treated as indentured slaves. They're lied to, their passports are taken from them, they live in squalid conditions, they're underpaid and underfed, and they work in unsafe conditions both in terms of extreme weather and inadequate safety gear and protocols.
In response, Qatar has pointed to reforms it has made in consultation with the International Labor Organization since 2018, eight years after it was awarded the World Cup. Among its reforms was the institution last year of a minimum wage for workers of about $275 a month, or less than $3,500 a year in a country where the estimated per capita GDP is about $82,000. Quibbling over the exact numbers of worker deaths or "misleading" statistics seems like a tactic of distraction when you consider how awful conditions are in general.
Nonetheless, Amnesty International is attempting to persuade the Qatar government to pay up to $440 million in compensation to workers' families. Freedom United, which describes itself as "the world's largest community dedicated to ending human trafficking and modern slavery," commissioned a film by the Belgian-based Fledge as a call to action to back the movement to provide monetary compensation to families.
Diederik Jeangout, who made the minute-long film, told me that it "shows that every time a footballer falls during the tournament is an invitation to us to commemorate the workers who fell during the construction of the tournament's infrastructure." The players' faces in the film are pixelated to draw attention to the anonymity of the workers who died, to the absence of any record.
The Amnesty campaign, social media assets like Jeangout's film and other messaging infuriate the Qatari authorities. The country's labor minister has dismissed World Cup human rights campaigns. Describing "every death as a tragedy," the minister went on to ask reporters: "Where are the victims, do you have the names of the victims, how can you get these numbers?" He told the AFP news agency that Qatar's critics "know very well about the reforms that have been made, but they don't acknowledge it because they have racist motivations."
But labor reforms and regulations, argues NYU professor Ross, "are only good insofar as they are implemented." There has to be a monitoring system, he told us, "because a lot of these declarations are lip service and rhetoric."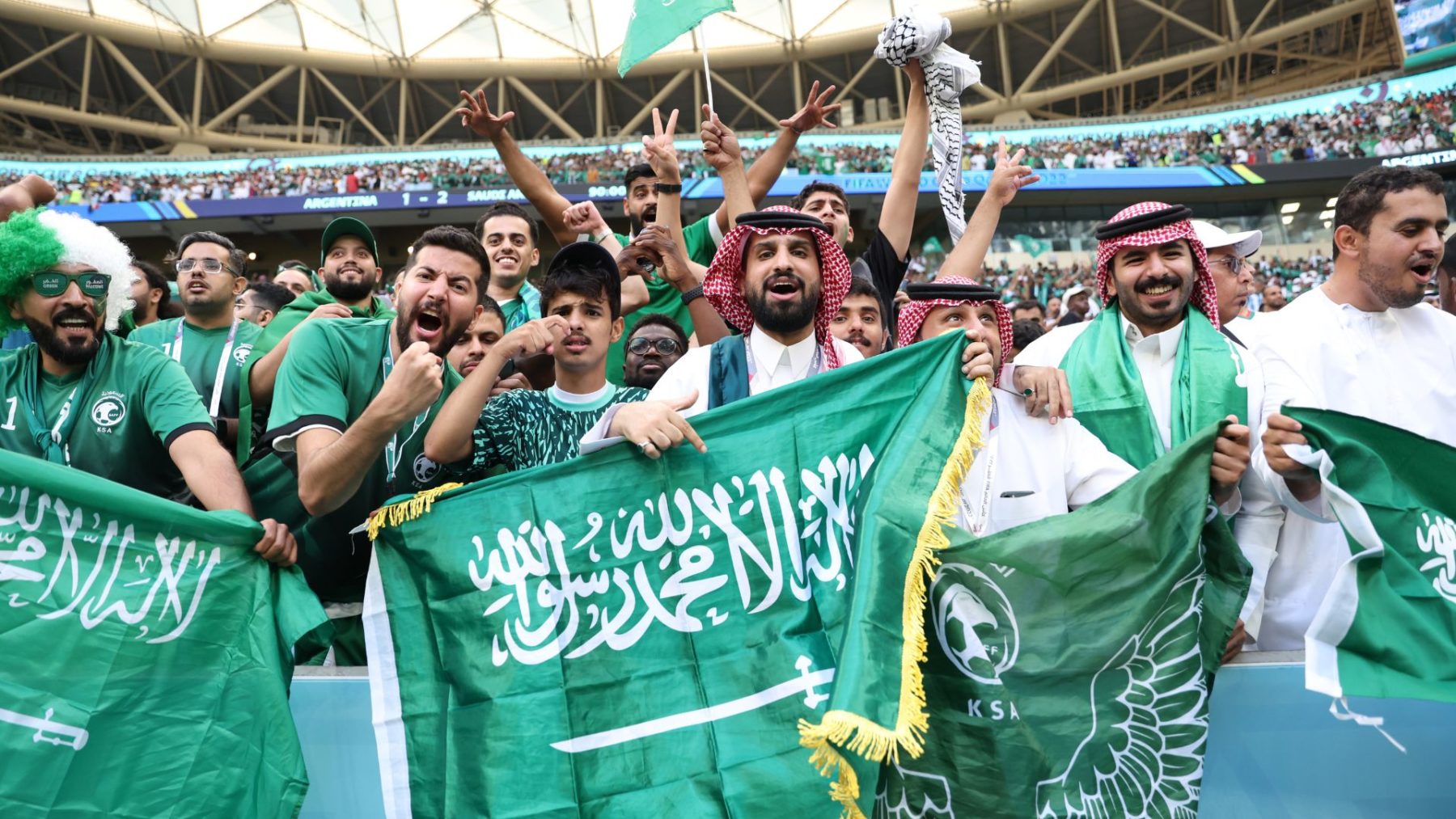 The deployment of racism as a counter to Western criticism of Qatar's labor practices is "breathtakingly cynical," Mukul Kesavan, a writer and columnist in New Delhi, said, "when you consider the racism so endemic to Qatar's labor practices." But Kesavan also argues that the "outrage of Western commentators shows a complete lack of self-awareness." Part of the reason Gulf states including Qatar "are so despised," he said, is because "they unmask the ease with which currency and respectability can be bought in the West."
As Ross bluntly puts it: "They're very, very rich and people want their money."
Western critics who "feel the need to periodically pay obeisance to their better selves," Kesavan told us, "ought to acknowledge that they are part of a sporting ecology that courts this money."He describes the nation-states of the Gulf as "imposters of modernity." With the World Cup, like the gleaming cityscapes designed by name-brand architects, the overseas campuses of prestigious American universities and the restaurants opened by celebrity chefs, "the Gulf is holding a mirror to the developed West and it doesn't like what it sees."
Many who deplore the bias of Western coverage of the Qatar World Cup ask if the plight of laborers, not to mention domestic workers, will be of any interest to the West once the tournament is over. Will the rights of women and gay people in Qatar and the region matter any more?
But the same question can be turned back onto Qatar. Will the World Cup only be remembered for that November 22 game in the sunshine at the Lusail stadium — around which a whole city of new buildings is being attached like barnacles on a whale — when Saudi Arabia beat Argentina and most every Arab, maybe even most every Muslim, felt a surge of pride? Or will the criticism, racist or not, prompt some self-reflection?
Right now, though, it seems everyone's checking off their talking points but no one's doing much listening.