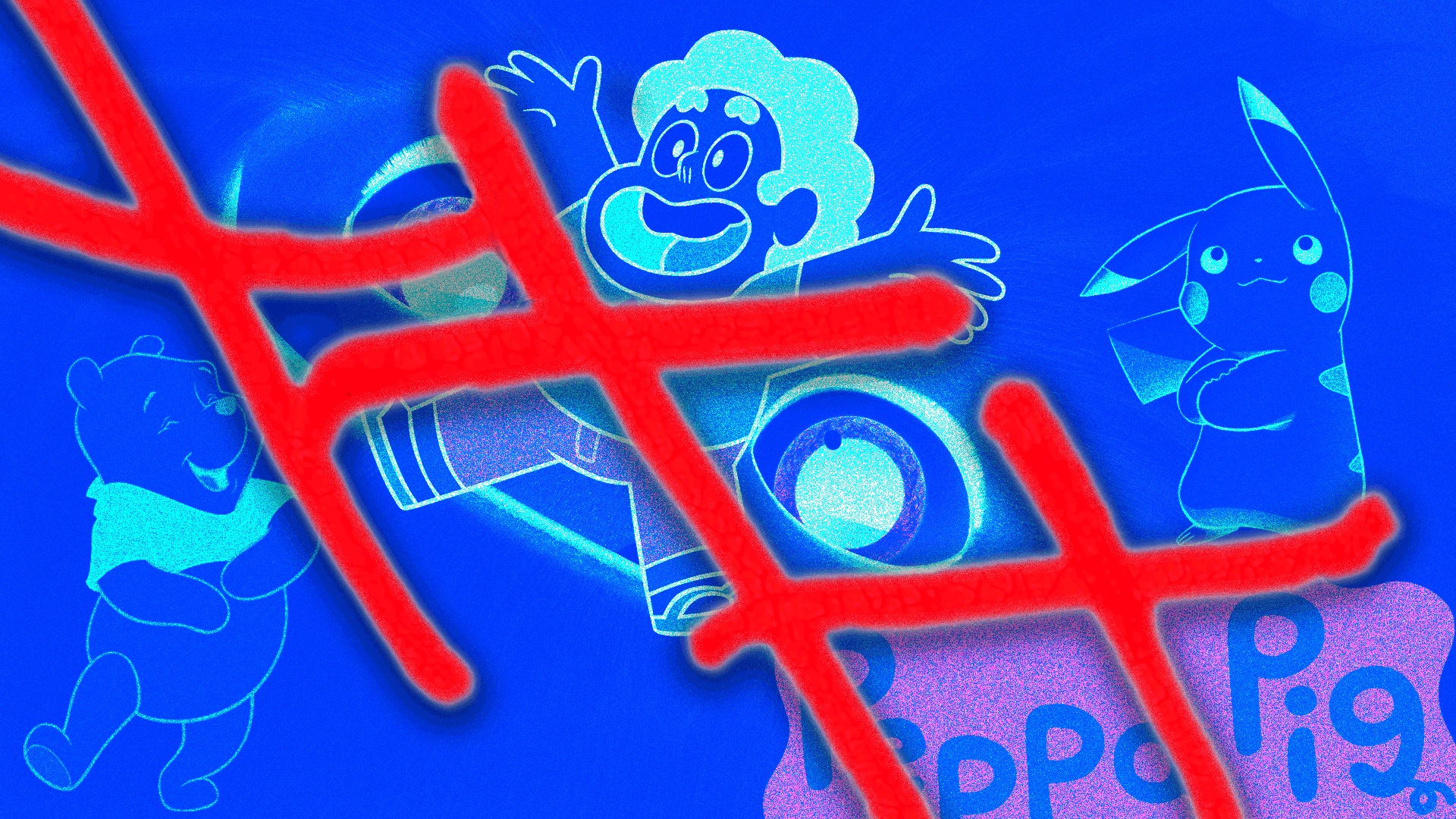 That's all folks: cartoons that got on the wrong side of the censors
From Pokémon to Winnie the Pooh, authoritarian states are banning animated kids' shows
On November 19, the Russian news organization Izvestia reported that in the past year 1,900 websites streaming anime and cartoons have been blocked in the country. The nation's telecommunications regulator Roskomnadzor has said that such shows are often excessively violent and are a damaging influence on children. But Russia's censors are not the first to clamp down on cartoons. Here are five more examples from around the world.
1. In 2001, Saudi Arabia's leading clerical body issued a fatwa banning not just Pokémon cartoons, but the entire franchise, including cards and video games in which players collect little creatures who then become stronger and develop powers. The decree said that Pokémon was unacceptable to Islam, as the special powers possessed by the characters were blasphemous and their transformation over time taught children about evolution. It also disapproved of the symbols used in the game, stating they promoted religions such as Shinto and Christianity, along with Freemasonry and Zionism. The edict was revived in 2016, owing to the popularity of the Pokémon Go mobile app.
2. Despite U.K. Prime Minister Boris Johnson's widely publicized pride in the much-loved British children's show, "Peppa Pig" has its detractors. In 2018 China banned the cartoon and hashtags referencing it because of its popularity within the country's Shehuiren (slacker) subculture, which has been described by the state-affiliated Global Times as "the antithesis of the young generation the Communist Party tries to cultivate." One episode of the show was also removed from Australian TV in 2012. Featuring friendly spiders, it was deemed dangerous to children, since many species in the country are highly poisonous.
3. Launched in 2013, "Steven Universe" was the first show created by a woman, Rebecca Sugar, for the kids' TV channel Cartoon Network. The animated adventure series' central themes included family, friendship and relationships — including LGBTQ ones. That was enough to get it banned in Kenya. In 2017, the country's Film Classification Board prohibited the broadcast of six cartoons, including Steven Universe, saying that they "intended to introduce children to deviant behavior."
4. Winnie the Pooh has been a children's favorite for almost a century and rose to even greater popularity, thanks to a series of 1960s Disney cartoons. In 2013, Chinese social media users began to create memes that compared President Xi Jinping to the honey-loving bear. In the one above, Xi, filmed giving a speech from a luxury car during a military parade is likened to the chubby cartoon character. Not only did the Chinese government ban Pooh cartoons, in 2018 it blocked the website of the U.S. TV channel HBO after comedian John Oliver made fun of its heavy-handed censorship.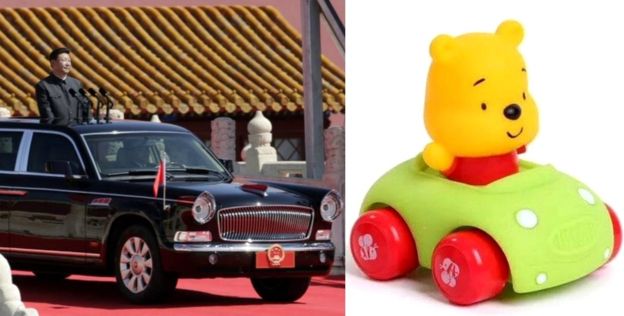 5. After running for just a few days in 2019, the animated movie "Abominable" was abruptly pulled from Vietnamese theaters. The film — part of a Chinese partnership with the Hollywood studio Dreamworks — is about a young girl helping a Yeti to get back home to Mount Everest, but one scene met with popular uproar and swift action from Vietnamese authorities. It featured a map that showed disputed South China Sea territories as belonging to China. The Philippines and Malaysia also banned the movie for the same reason.
The Big Idea
Shifting Borders
Borders are liminal, notional spaces made more unstable by unparalleled migration, geopolitical ambition and the use of technology to transcend and, conversely, reinforce borders. Perhaps the most urgent contemporary question is how we now imagine and conceptualize boundaries. And, as a result, how we think about community. In this special issue are stories of postcolonial maps, of dissidents tracked in places of refuge, of migrants whose bodies become the borderline, and of frontier management outsourced by rich countries to much poorer ones.
Read more