Disinformation
In Egypt, medics fear raising the alarm on Covid-19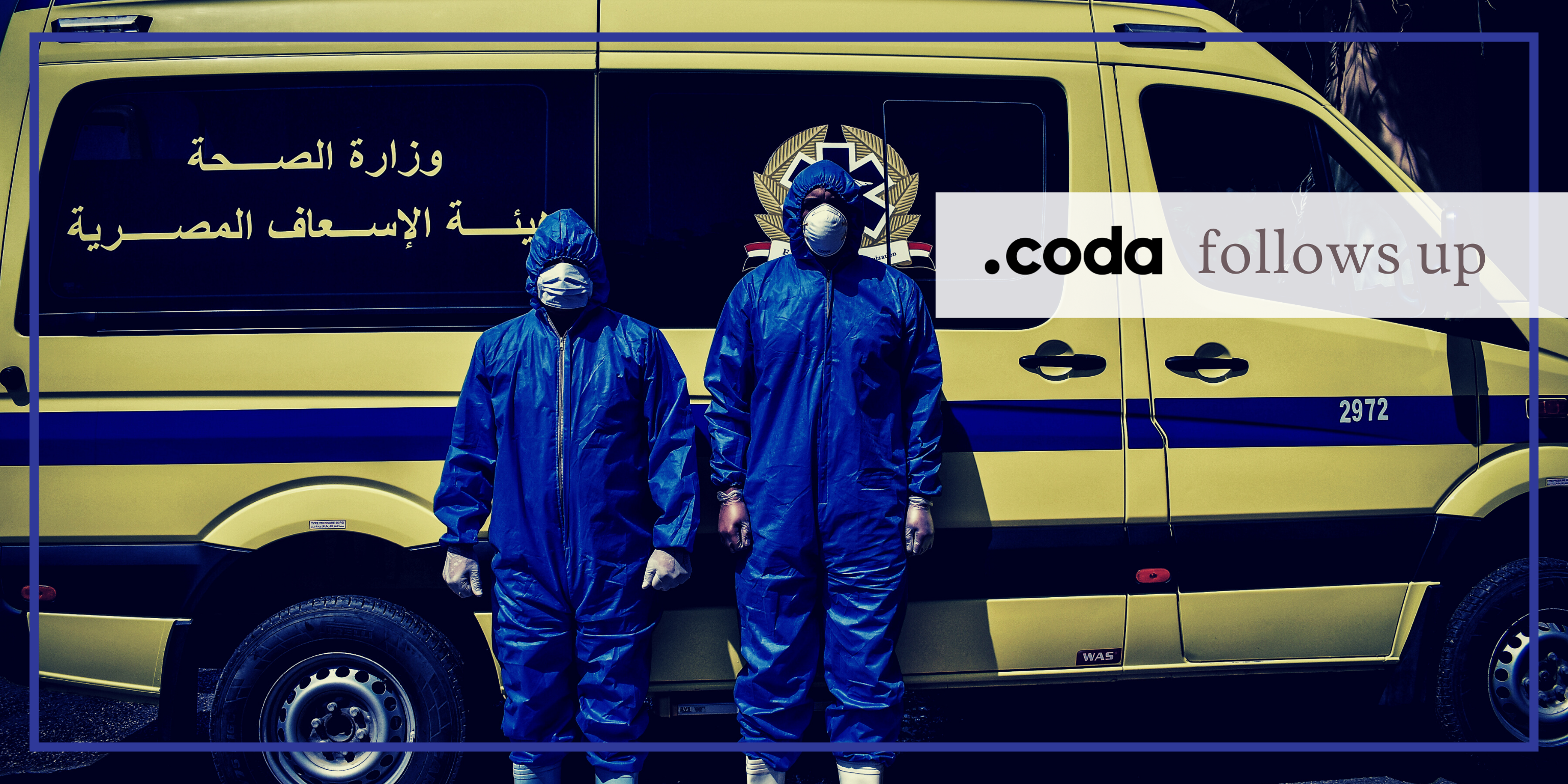 In April, Coda Story's Mat Nashed reported on the threats to Egyptian health workers who criticized the state response to the pandemic. Now, facing a sharp spike in cases, rights groups and trade unions say President Abdel-Fattah el-Sissi's government has escalated its intimidation of doctors and pharmacists.
Since we published our story, the forced disappearances and arbitrary arrests of healthcare workers have increased, according to Haitham Ghonim, a co-founder of the international rights group WeRecord. Doctors and pharmacists have been targeted in retaliation for speaking out about the government's response to Covid-19, which has been criticized for its inadequate testing and underreporting of infections.
When we spoke last week, Ghonim said he knew of two health workers currently missing and suspected to be under arrest.
On Tuesday, Egypt's top medical union, the Egyptian Medical Syndicate posted a letter on Facebook to the prosecutor general demanding the release of five doctors who were arrested on various charges ranging from fake news to membership in the Muslim Brotherhood, a banned political organization, after posting criticism of the government on social media.
Samar el Hussieny, executive director of the Andalus Institute for Tolerance and Anti-Violence Studies, an Egyptian and Estonian human rights organization, said the government and the health ministry are "trying to limit the amount of information that is exposed to the public as much as they can." It is nevertheless an open secret that the pandemic is much worse than publicly acknowledged, added el Hussieny. "There is a huge problem in Egypt, you could say. Doctors know it, the ministry knows it, the government knows it, the president for sure knows it, but they don't want to tell the world."
She described a climate of fear and self-censorship among health workers she knew, some of whom preemptively deleted their own social media posts for fear of government reprisal.
No fewer than 68 health workers have died of Covid-19 in Egypt, including three on Tuesday.
The story you just read is a small piece of a complex and an ever-changing storyline we are following as part of our coverage. These overarching storylines — whether the disinformation campaigns that are feeding the war on truth or the new technologies strengthening the growing authoritarianism, are the crises that Coda covers relentlessly and with singular focus. We work with dozens of local and international reporters, video journalists, artists and designers to bring you stories you haven't seen elsewhere, provide you with context missing from the news cycle and illuminate the continuity between the crises we cover. Support Coda now and join the conversation with our team. No amount is too small.