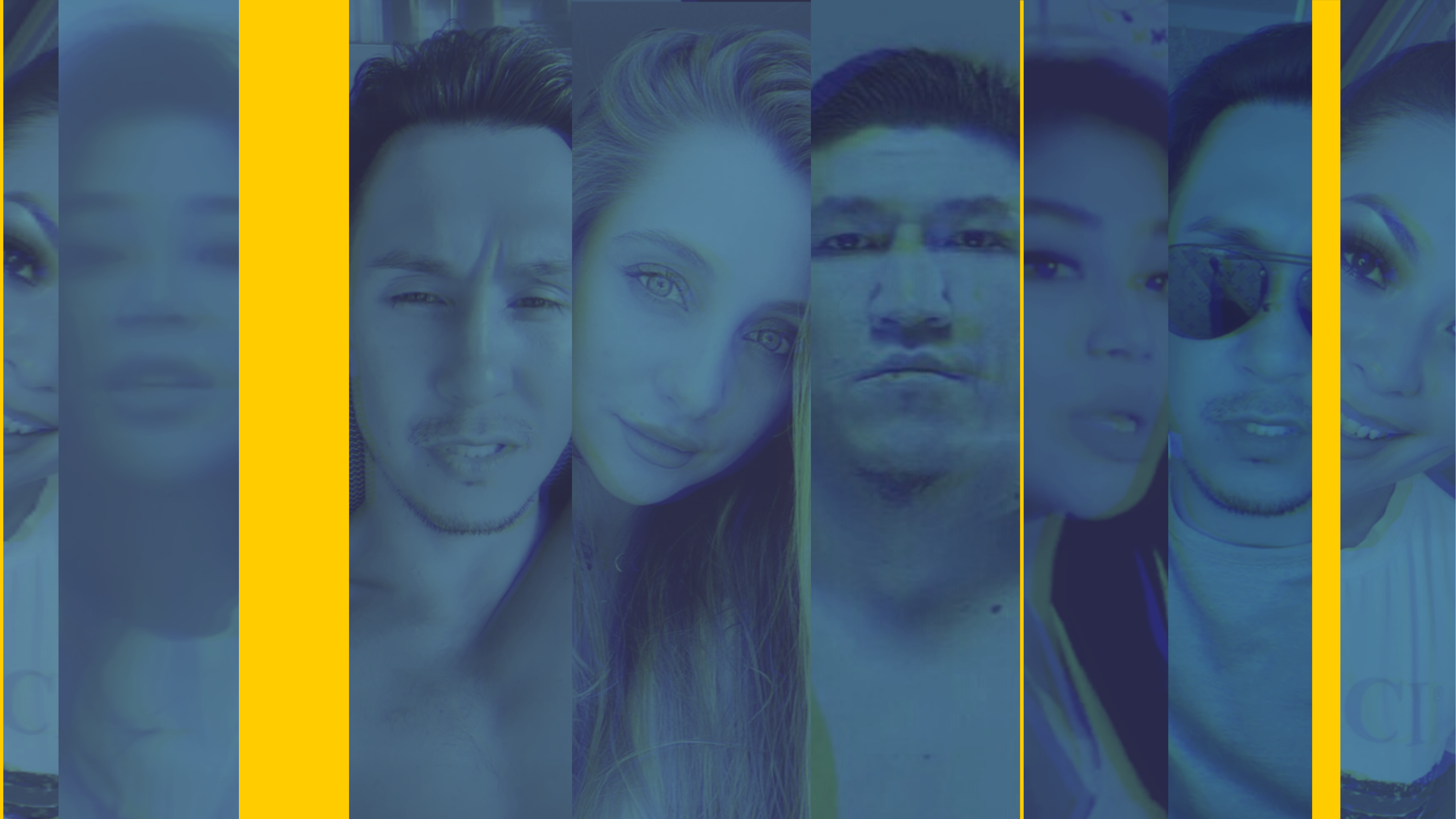 In Kazakhstan, coronavirus conspiracies are the latest celebrity craze
As the nation battles a wave of infections and drug shortages, pop stars and influencers are using social media to push wild theories
Kazakhstan has a celebrity problem. Against a backdrop of surging Covid-19 infection rates, some of the country's most famous people, influencers and sports stars have become super-spreaders of coronavirus disinformation.
"They are intentionally poisoning people, they are spraying the virus from helicopters across the regions — my mom and relatives have seen them do it," Kazakh rapper Say Mo told her 634,000 Instagram followers this month.
Kuat Khamitov, a mixed martial arts fighter with 300,000 followers on Instagram, has made similar assertions. In one July video, which has been watched half a million times, he said, "They are sending airplanes, helicopters, tanks so that we will all get sick, end up in the hospital and start to believe this disease exists."
Another singer, Dilnaz Akhmadiyeva blamed the United States for spreading coronavirus via a network of laboratories in the region. She has 856,000 Instagram followers, a huge number in a country of just over 18 million people.
These stars are joined by dozens of influencers who circulate wild theories to smaller audiences, using platforms such as WhatsApp and Telegram. Many of the narratives doing the rounds on Kazakh social media are hybrids, bringing together ideas from the anti-vaxx and anti-5G movements, the Bill Gates, microchipping and chemtrail conspiracies.
One Instagrammer who used to post amateur modeling photographs and pregnancy updates now encourages her 26,000 followers to sign a CitizenGo campaign to kick the World Health Organization out of the country. A number of similar online petitions have been launched in Kazakhstan.
This flood of posts by celebrities and influencers has filled an information vacuum created by the country's authoritarian government.
Officials have been accused of suppressing coronavirus statistics, mishandling funds, and causing nationwide shortages of basic medicines and personal protective equipment for medical workers. So far, Kazakhstan has officially reported 66,895 cases of infection, a number that many independent media outlets and experts believe to be suspiciously low.
Against this backdrop, thousands of citizens are suffering the realities of the pandemic.
"I don't know a single family where someone isn't sick. I think practically half of Kazakhstan is sick," said Adil Jalilov, the founder of FactCheck.kz. Jalilov says he contracted Covid-19 in early July, and that close to half of his 10 staff members had developed coronavirus symptoms. Jalilov says he was not able to get tested for the virus, like the majority of people in the country.
"I called the clinic from 9 a.m. to 3 p.m. and couldn't even get through. The line was always busy and all I got was music on hold," said Maria, a graphic designer in Almaty, who declined to give her name for fear of reprisals by the authorities. She has been experiencing coronavirus symptoms for 23 days. Neither she nor her husband, who also had symptoms, have been able to get tested.
On July 13, a group of seven independent media sites collectively launched their own database of people who have died from coronavirus. The site umytpa.kz, which means "never forget" in Kazakh, has collected 246 names in its first week. Kazakhstan's official figures stand at 375 deaths since March 26.
"You can say that these people have been forgotten. They died because our medical system failed them and betrayed them," said journalist Aisana Ashim, the co-founder of the project.
The database shows that the majority of fatalities were never tested for coronavirus. Ashim and her team work in two-hour shifts, speaking with relatives and sourcing medical documents and death certificates to verify each case. A longer shift, she says, is too tough to handle psychologically.
"When the government isn't providing real statistics, people must know what the actual situation is," said Ashim. "Then, maybe, we'll have a louder voice in demanding change in our medical system."
Official data reports a 50% increase in registered pneumonia cases, when compared to the same period last year. The number of pneumonia fatalities have increased by 52%. Accusations that the government is suppressing its coronavirus numbers by diagnosing pneumonia are similar to those made in Kyrgyzstan, Tajikistan and Russia.
Adding to the confusion, the Chinese embassy issued a warning on July 9 about an "even deadlier" pneumonia spreading in Kazakhstan, warning its citizens in the country to take precautions.
"They shifted the pressure point from China to Kazakhstan, making us the epicenter of some new deadly pneumonia," said Jalilov, from FactCheck.kz. "They took advantage of the idiotism of our Ministry of Health and our government — and, in theory, they weren't lying, they were citing Kazakhstan's official statistics."
Months of Covid-19 denial and disinformation from Kazakhstan's authorities have prepared the ground for mistrust and rumor to take hold. Fake cures such as eating lamb fat, drinking vodka or blue iodine are shared by social media users, while the nation suffers from shortages of paracetamol, antibiotics and thermometers.
Sofiya, who asked to be identified by a pseudonym, is an obstetrician living in Almaty. When her 52-year-old father was admitted to the hospital with coronavirus symptoms, she had to drive to five cities to source the basic medication prescribed by doctors, such as antibiotics and IV fluid.
"Little by little in each city we'd find the medicine. It was very difficult. We began our search at 10 a.m. and finished at 6 p.m.," she said.
Her father died on July 5, having never been diagnosed with Covid-19, and now her sister and brother appear to be infected.
Restrictive lockdown measures, enforced with military checkpoints and the sealing off of entire apartment blocks where cases of the virus had been diagnosed, were in operation between March 16 and May 11. At that time, the country was registering just over a hundred new cases a day. This week, authorities registered more than 1,700 new cases.
The oil-rich state has pledged $14 billion worth of stimulus measures, to counter the economic damage done by the pandemic. But many say that government checks for the unemployed and bonuses for medical professionals have not materialized.
"People lost their jobs, they lost money," said Maria. "I think they entered a stage of denial then and stopped believing in the virus altogether."
"My entire feed was filled with statuses saying that we are being fooled by the government," she added.
Meanwhile, Kazakh celebrities are happy to spread this theory further still.
On July 7, Say Mo posted photographs of herself at her sister's wedding, along with a crowd of guests. The rapper wrote that — despite the government's own inaction and questionable statistics — the virus was a hoax perpetrated by the state, in order to collect international aid. "We never had Covid in our country. They pushed fake information and they still weren't able to bring up the statistics, so they could get grants."
In a further contradiction, earlier this spring, the 23-year-old performer released a track titled "Uide Otyr" – "Stay at Home" in Kazakh — complete with lyrics advising listeners to "use antiseptic" and "help the whole planet" by not going outside. The accompanying video, which has notched up just under 500,000 views on Instagram, is themed around the frustrations of self-isolation.
Meanwhile, Shokan Maratuly, the former frontman of the Kazakh boy band All Davai, live-streamed shirtless from a beach in Turkey and told his 175,000 followers that the "deep-state" is behind coronavirus. Following posts espouse anti-5G, anti-vaccine and chemtrail conspiracy theories.
Abay, a motion graphics designer from Kazakhstan's capital, Nur-Sultan, launched a Twitter campaign against Maratuly earlier this month.
"I think these Insta celebrities, who have hundreds of thousands of followers, they really influence the mindset of our population because I'm convinced that close to half of our people today don't believe in the existence of coronavirus, or believe it's all controlled by the government," said Abay, who declined to give his full name for fear of reprisals by the authorities.
Government censors have largely ignored such celebrity posts. Instead, Health Minister Aleksei Tsoi has warned the media against critical reporting on the state's pandemic response. This week, he told Kazakh journalists that negative coverage of coronavirus now makes up 24% of media reports and must be brought down to 10%, or less.
It is hard to imagine how this will be possible, given the circumstances within the country and the way the state continues to misjudge the public mood. On July 6, an elaborate firework show stirred up anger towards the authorities. The festivities were in honor of the 80th birthday of former president Nursultan Nazarbayev, who has reportedly recovered from Covid-19, after testing positive in June.
Many, like Ashim, were baffled by the move. "How can you celebrate amid all this death?" she asked.
Header Graphic by Anastasia Gviniashvili. Graphic in text by Sofiya Voznaya.