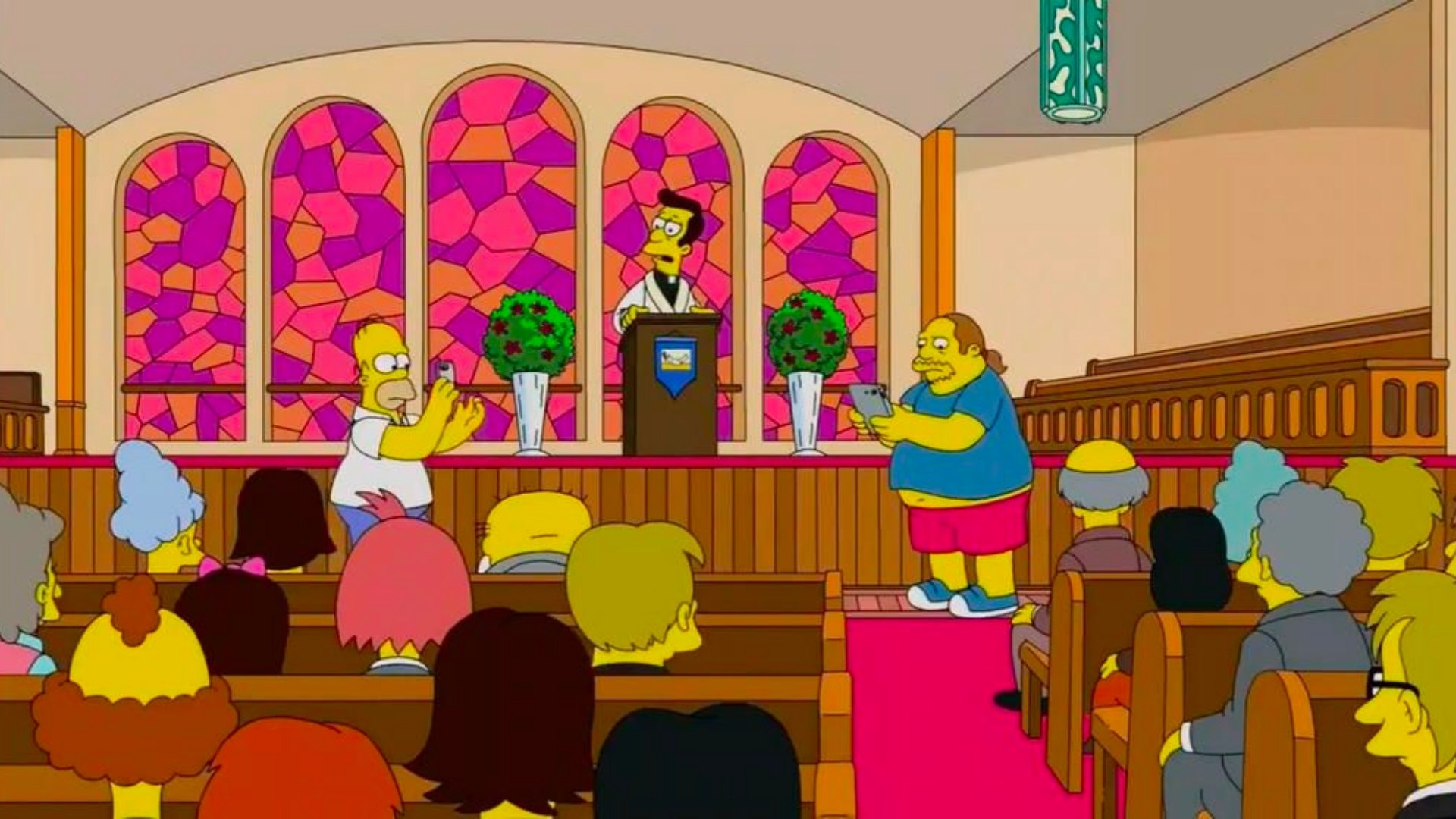 Russian TV network won't air 'Simpsons' episode over fears of offending christians
Russian television will not air the latest The Simpsons episode after Russian Orthodox Church clergy complained that the episode offends the religious feelings of Christian believers, according to media reports. In the episode that aired on April 30, the main character Homer Simpson appears to re-enact a real-life incident in Russia where a 23-year-old blogger, Ruslan Sokolovsky, filmed himself playing Pokemon Go inside a Russian Orthodox cathedral in Yekaterinburg. Sokolovsky then uploaded the video to YouTube which drew the attention of authorities who brought a criminal case against him in September 2016 for "offending the religious feelings of believers."
Sokolovsky was arrested in September, placed under house arrest and later confined to pre-trial detention for five months. Last week the prosecutor demanded a three-and-a-half year sentence for the 23-year-old for the Pokemon video and several other videos from the Sokolovsky's "atheist" blog, saying that otherwise other young people will feel a sense of impunity.
"Ruslan didn't offend anyone with anything. He simply expressed his opinion with words," Sokolovsky's mother told Coda in the first installment of Jailed for a Like, a video series that tracks cases of Russians imprisoned for their activity on social media. "He was shocked that for some cartoon you can be jailed or fined 500,000 rubles [$8,390]."
After hearing on television that playing Pokemon Go in a church was now banned in Russia, Sokolovsky filmed a video where he quietly played the game in an almost-empty church. In The Simpsons' nineteenth episode of the show's twenty-ninth season, Homer interrupts a church service while playing "Peekimon Get," a clear reference to Pokemon Go, and his friend tells the priest that "This game is, or at least was, bigger than Jesus."
Several Russian Orthodox theologians spoke out against this scene, saying that the newest episode of The Simpsons confirms that Hollywood produces "powerful propaganda" to disintegrate society," especially in Russia, reported TASS. One of the theologians Andrei Novikov recommends raising the age restrictions for the Fox sitcom which is rebroadcast on the channel 2×2 and also strengthening control over media in Russia.
Another Orthodox cleric from the Ivanovskaya region also told TASS that The Simpsons' episode could "shake the moral foundations of young viewers."
"We don't air content that can compromise the network or cause social controversy, therefore we won't be showing this episode," said Anastasia Shablovskaya, 2×2's PR director to RBC.
The Russian Orthodox Church has not officially commented on the episode.
The Big Idea
Battling History
We investigated five battles across Europe over historical events. But none are really about history, they're always a fight over the present.
Read more