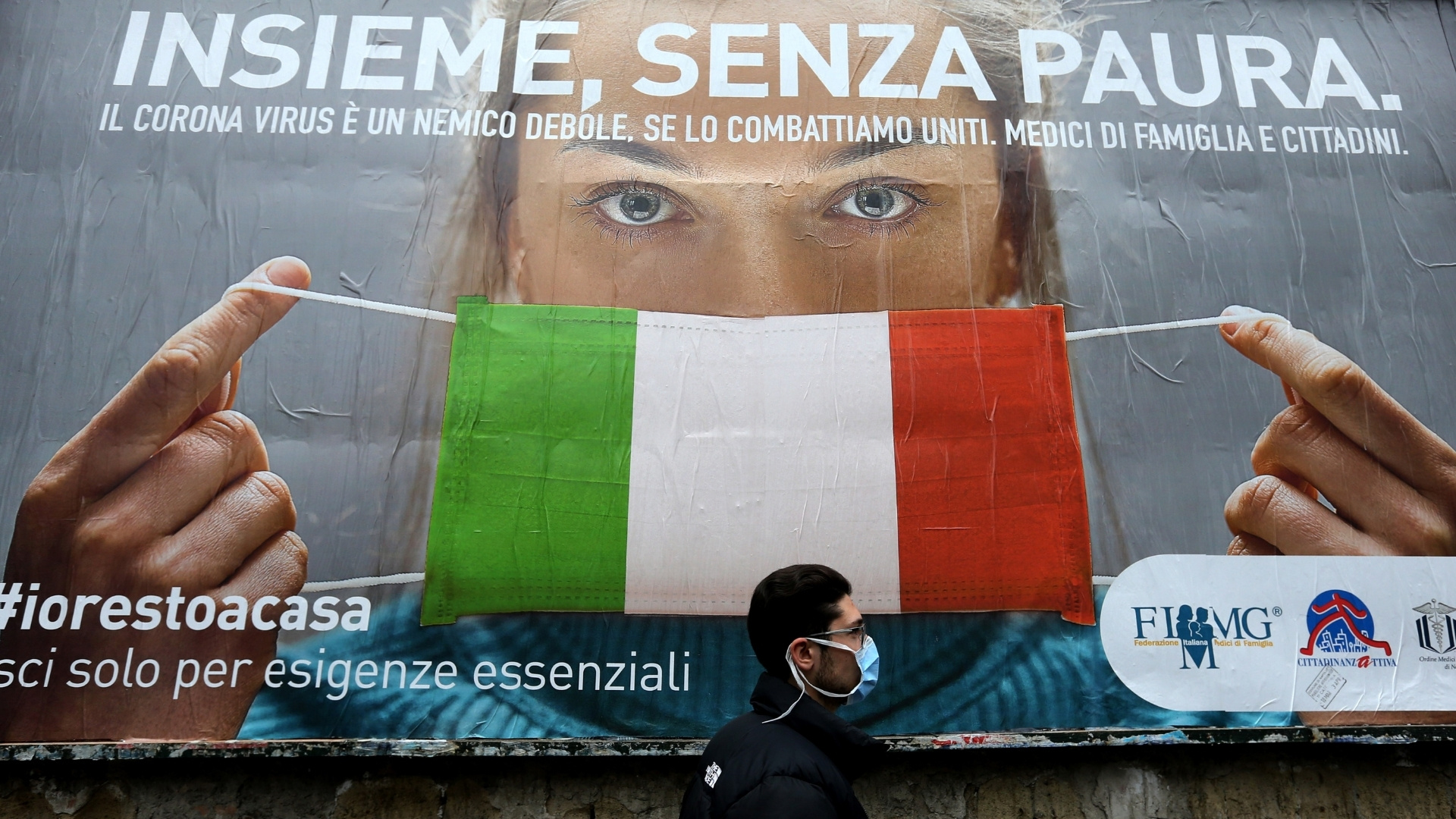 The Italian disinformation networks flying under Facebook's radar
Italian speakers are among the least protected from misinformation on the platform in Europe
In the weeks leading up to Italy's first Covid-19 lockdown in March 2020, the most widely shared articles on Facebook from the Italian news website Oltre.Tv were about keeping bacteria out of the house by leaving shoes outside and using garlic and honey to ward off coughs. The website had long been flagged by Italian fact-checkers for spreading disinformation. And as the pandemic ramped up, so did the site's claims — that the Italian government wanted to see more coronavirus deaths, that protective masks can cause diseases and dementia and that the pandemic was a lie, propagated by Big Pharma.
According to Claudio Michelizza, founder of the Italian fact-checking site Bufale.net, during the first wave of Italy's coronavirus crisis, "disinformation websites contributed to the climate of uncertainty. People started believing that Covid was planned."
The online spread of misleading narratives is a particular cause for concern in Italy. According to an April 2021 report by the global activist platform Avaaz, Italian speakers are the non-English users in Europe "least protected" against disinformation on Facebook, with 69% of the content examined not fact-checked by the platform's moderators. And while social networks like Facebook and Twitter have removed many "superspreader" accounts, a multitude of smaller pages still seem to fly under their radar — including Oltre.Tv, which had operated on Facebook since 2011.
In December 2020, the global misinformation-tracking organization NewsGuard identified an network of seven Italian websites and Facebook pages that shared each other's posts and articles almost simultaneously. The network includes Oltre.Tv. NewsGuard calculated the network's reach at over 1.5 million followers. Since then, a sister site to Oltre.tv has appeared — Gasp.News — that publishes and shares similar content.
The network of Facebook pages mainly share articles from Oltre.Tv with false claims about the pandemic, such as an interview with an Italian psychiatrist who referred to Bill Gates as "a nerdy psychopath", whose efforts to fund Covid vaccines would transform people into robots.
From the outset, Oltre.Tv had strong anti-science leanings. "The Facebook page was born with a focus against multinationals. Its first name was 'Let's boycott multinationals,'" said Luca Nicotra, a campaign director at Avaaz, who has been following Oltre.Tv's network since 2019. "Since the beginning, it had an anti-vax position."
Oltre.Tv's Facebook page was taken down in May 2019, after an investigation by Avaaz revealed its participation in a wide network promoting the populist Five Star Movement and right-wing Lega Nord, which swept Italy's Parliamentary elections in 2018 and 2019. Over 23 Italian Facebook pages that had been posting disinformation and hate speech in support of the parties were removed.
Days later, however, a new Oltre.Tv Facebook page appeared. It has been sharing questionable content ever since.
Oltre.Tv and Gasp.News both run ads through Google. The Italian newspaper Corriere della Serra has stated that the network could generate between 2,000-4,000 euros a month.
Oltre.Tv and Gasp.News share a publishing team and an owner — ArcanetWeb SRLS, a digital marketing and communication company. The sites' content editor, Daniele di Luciano, told Coda in an email that he does indeed run the seven Facebook pages that NewsGuard identified and the Gasp.News page. NewsGuard also characterizes Oltre.Tv's content as having a right-wing, anti-immigration and anti-abortion bias.
Di Luciano disagreed with NewsGuard's findings and said Oltre.tv is neither right nor left wing. He also questioned NewsGuard's rating and analysis process. Writing in Italian, he said, "Oltre is a simple news site, like many others."