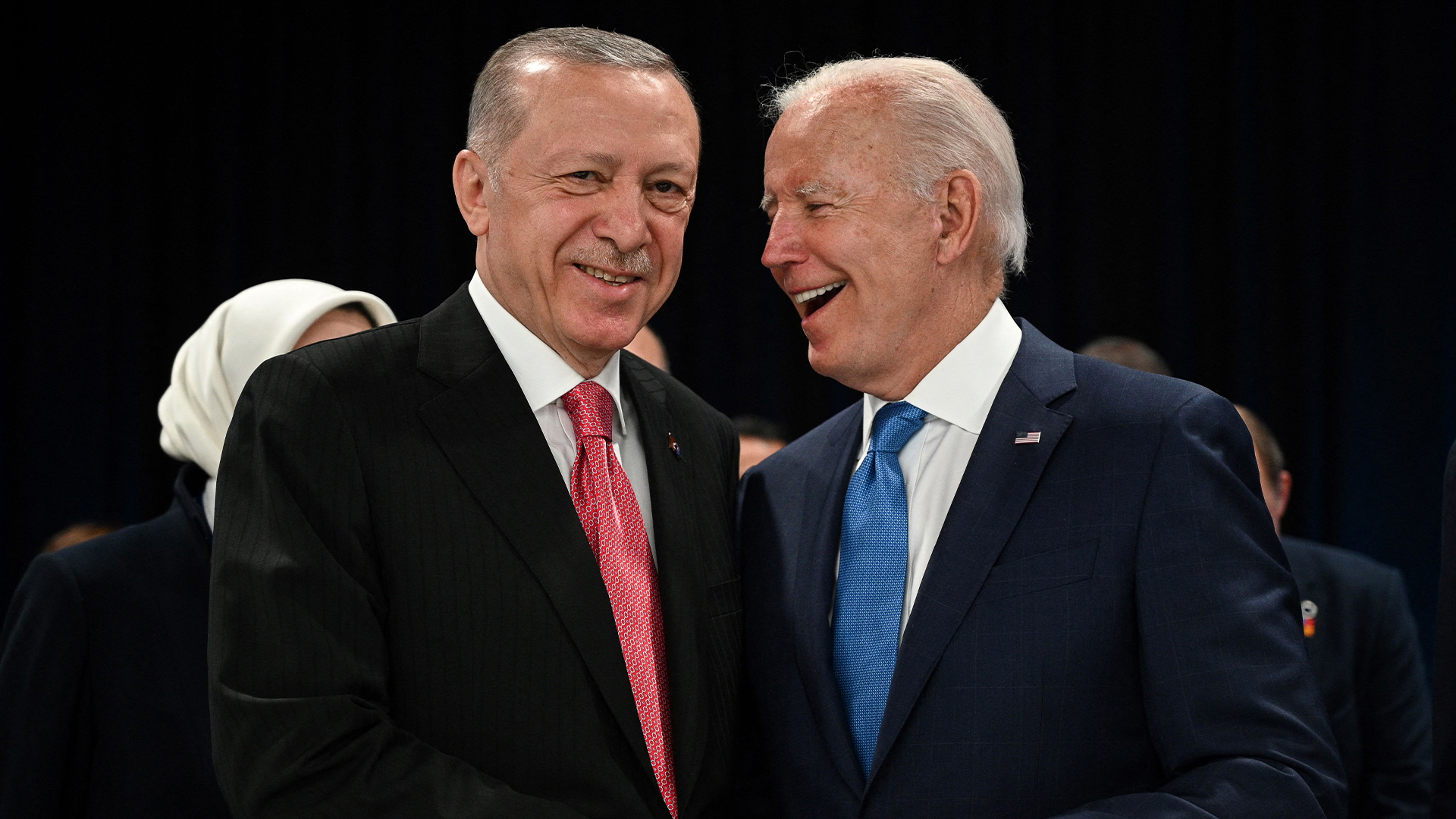 Democrats want to prevent attacks on dissidents living in the US
A new congressional bill would penalize foreign regimes for targeting dissidents in the U.S., but partisanship and geopolitics risk getting in the way
In May 2017, Turkish President Recep Tayyip Erdogan's bodyguards and supporters attacked Lucy Usoyan on a Washington, D.C. street, outside the Turkish ambassador's residence, just ten minutes from the White House. 
"It was very quick and unexpected," Lucy Usoyan told me over the phone. "You never expect to be under the foot of a president's bodyguard." U.S. State Department documents obtained by Usoyan's lawyers indicate that Erdogan witnessed the attack and may have ordered it to be carried out.
Authoritarian regimes are increasingly ignoring the sovereignty of other nations to lash out at dissent abroad or locate and punish citizens who have found refuge in another country. In what experts label "transnational repression," governments like Erdogan's are intimidating people through online disinformation campaigns and, increasingly, by physically targeting them for violence.
The U.S. Congress has responded by introducing a bill designed to crack down on the targeting of Americans by foreign regimes. The Stop Transnational Repression Act, which aims to define and criminalize transnational repression in federal law, would impose a maximum 10-year sentence for those convicted of the crime. 
The bill "would be a very powerful deterrent to folks who want to try and undertake these actions on behalf of their governments," Annie Boyajian, the vice president for policy and advocacy at Freedom House, said.
Figuring out how to effectively counter acts of transnational repression — which by definition are acts committed by sovereign foreign governments — is challenging for legislators. Freedom House has warned that it is difficult to distinguish "legal activity on behalf of a foreign power or entity from illegal activity, and thus to address transnational repression threats before they escalate."
The bill has been introduced at a politically fraught moment. The bill's co-signers are all Democrats in a House soon to be controlled by the Republican Party. And President Joe Biden's ability to maneuver is constrained by energy politics and global pressures fueled by Russia's war in Ukraine. In June, Uzra Zeya, a State Department under secretary, affirmed the Biden administration's strategy to tackle threats posed by China by using tools such as imposing visa restrictions, controlling technology exports that could be used to conduct acts of repression and enhancing law enforcement.
In October, the U.S. Department of Justice charged seven individuals with conducting a campaign to surveil and coerce a U.S. resident to return to China as part of an effort called "Operation Fox Hunt." The operation is part of a strategy designed to target people outside of China which, alongside Operation Sky Net, claims to have caught 8,000 international fugitives. The Chinese state says these individuals are accused of committing financial crimes, but some are dissidents and whistleblowers.
A weak link is federal communication with local law enforcement, analysts say. The FBI has set up a transnational repression hotline, but local police fail to "understand the full scope of the threat" posed by foreign regimes, Boyajian, from Freedom House, said. By codifying transnational repression into law, she said, the bill will encourage law enforcement agencies to take transnational repression more seriously.
Biden came under fire last week when a U.S. judge dismissed a lawsuit against the Saudi Crown Prince, Mohammed bin Salman, for the murder of U.S.-based journalist Jamal Khashoggi. The judge said that while he felt uneasy about it, his hands were tied because the Biden administration had made a recommendation that the Saudi leader be given political immunity.
The starkly different approaches to transnational repression committed by the Saudi royal family and the Chinese Communist Party are an indication of how efforts to stop and prosecute transnational repression are diluted by America's wider geopolitical goals. The U.S. is currently taking an aggressive posture against China's government, while countering transnational repression from Saudi Arabia risks souring relations with a major oil supplier.
The Big Idea
Shifting Borders
Borders are liminal, notional spaces made more unstable by unparalleled migration, geopolitical ambition and the use of technology to transcend and, conversely, reinforce borders. Perhaps the most urgent contemporary question is how we now imagine and conceptualize boundaries. And, as a result, how we think about community. In this special issue are stories of postcolonial maps, of dissidents tracked in places of refuge, of migrants whose bodies become the borderline, and of frontier management outsourced by rich countries to much poorer ones.
Read more