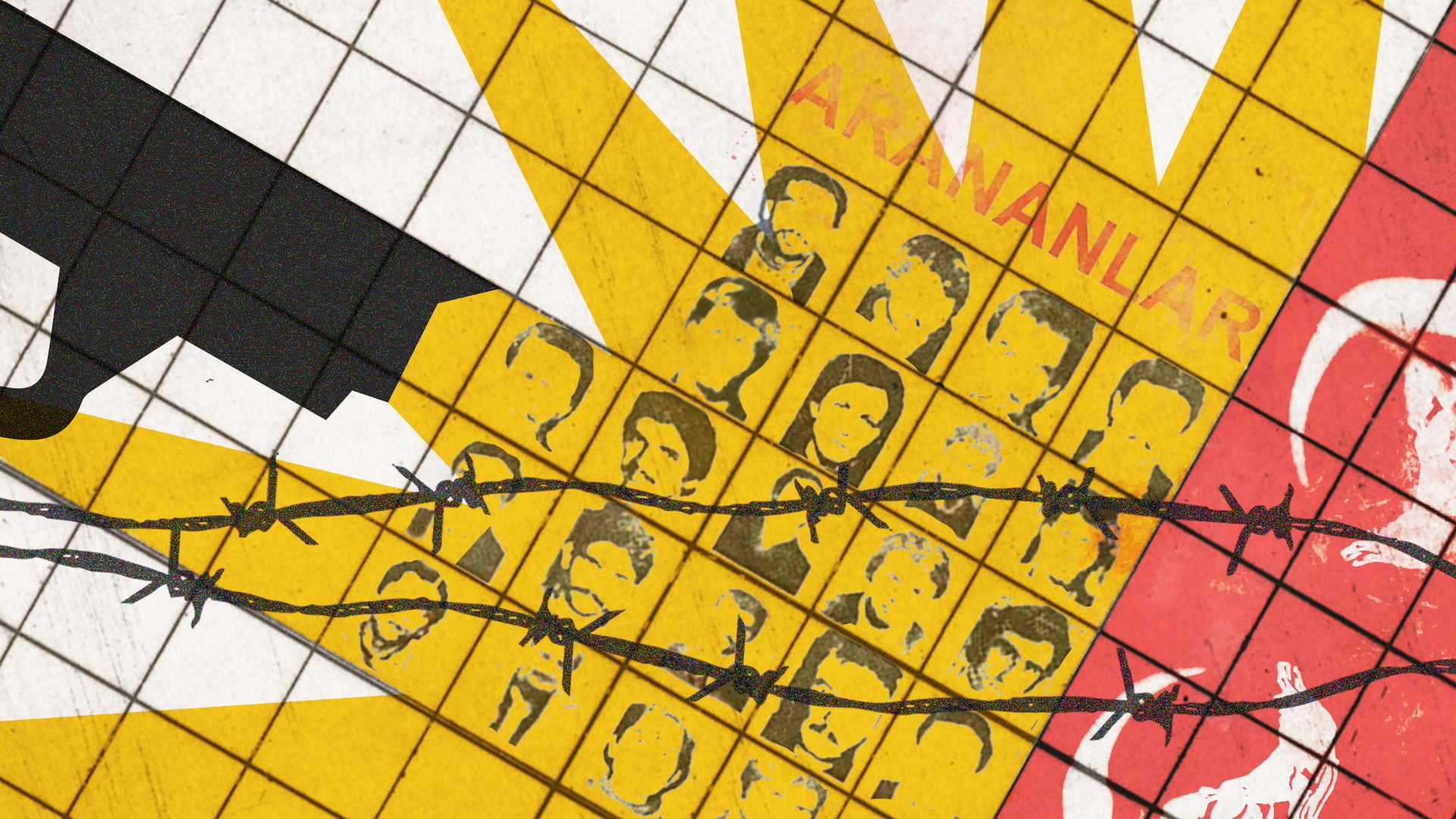 Sovereign borders lose meaning as Turkey's violent campaign to intimidate Kurds reaches deep inside Sweden
Erdogan's regime is using new tools to target his critics, no matter where they are in the world
Turkish journalist Ahmet Donmez's home, about 12 miles out from the center of Stockholm, looks like it was made by Ikea. Leafy, green, and eerily quiet, the neighborhood is too dull to be dangerous. A good, safe place, Donmez thought, to bring up his kids.
Then one day in March, when Donmez was driving his six-year-old daughter home from school, he was violently attacked. His car was bumped from behind, at a crossroads before the strip of houses ringed by security cameras where his home is. He got out of the car to speak to the driver. He does not know how many were in the car, but he is sure it was more than one. Then from behind he was hit with something hard over the head. Then blackness.
Donmez regained consciousness the next day. He spent three weeks in the hospital and a rehabilitation center. With help from the police, his daughter, and wife, Donmez understands small remnants of what happened. He knows his daughter turned her head away before he was attacked. For now, she does not really understand what happened. He worries about the day she will find out.
Swedish police have not been able to identify the perpetrators. That has not stopped Donmez and others from drawing their own conclusions: that the order for the attack "came from Ankara" — Turkey's capital. And he believes the government's interior minister, Suleyman Soylu, was behind it.
Political sanctuaries like Scandinavia have become increasingly dangerous places. More and more regimes simply ignore the sovereignty of other nations to pluck their own dissidents from their foreign homes, or physically attack them, with no regard for refugee or asylum status.
Donmez believes on that March day he joined a long list of journalists living abroad who have been targeted by the Turkish state. Under President Recep Tayyip Erdogan, Turkey's violence against its critics has spread globally at an unprecedented rate, marking the country as a contender for the world's leading cross-border aggressor against dissidents, what policy-makers and academics call "transnational repression."
"Turkey is extremely prolific in transnational repression," said Nate Shenkkan, senior director of research at Freedom House.
Since coming to power in 2002, Erdogan has transformed Turkey into what political scientists call an elective dictatorship. Whatever the label, his descent into authoritarianism and his willingness to deploy political violence has unleashed a torrent of repression inside and outside Turkey.
Shenkkan dates Erdogan's swerve toward authoritarianism to 2006, but says it took him years to really take control of the full apparatus of the state. First, Erdogan went for supporters of Islamic cleric Fethullah Gulen, who he alleges was the mastermind behind a coup attempt to topple him from power.
Pressure also was aimed at an older target of the Turkish state: the Kurdish people. Since 1984 the Kurdistan Workers Party, or PKK, has conducted an insurgency against the Turkish state in pursuit of more political and cultural rights and to establish an independent Kurdish state. Turkey says the PKK is a terrorist organization.
The Erdogan regime has targeted for attack ethnic-Turks like Donmez who are journalists, and since the coup attempt in 2016 he has sought to brandish dissidents of all stripes and colors as Kurdish or Gulenist terrorists.
Henri Barkey, a professor at Lehigh University and an adjunct senior fellow at the Council for Foreign Relation who was born in Istanbul but is a US citizen, is one of many accused by the Turkish state of orchestrating the coup, as well as being a CIA spy. He told me that "there's a certain degree of laziness on the part of the state, just accusing people for the hell of it. They've developed this culture of enemies."
In recent years, Turkey has scaled its domestic culture of enemies into a global system of fear, surveillance, and repression, sweeping up journalists, activists, academics, and dissident politicians living around the world.
With an army of government and citizen trolls at his fingertips, Erdogan exercises immense power to quell online dissent while controlling a physical world network capable of surveilling, assaulting, extraditing, kidnapping, and killing dissidents abroad.
Erdogan may start using that network even more aggressively. He is increasingly cornered, Turkey's economy is plummeting, losing around 26% of its value against the dollar in the past year. And Erdogan faces an election in nine months, leaving experts concerned about what he will do in order to consolidate his hold on power.
"The elections next year are amazingly critical, because if he loses, a lot of people, maybe including him, but certainly his family and close confidants, will end up in jail," Barkey told me. "That's what he's afraid of: revenge. He is going to do everything in his power to stay in power."
I met Kurdo Baksi, a jovial and self-assured journalist, at a cafe around the corner from his Stockholm home. There was a familiarity between him and the woman behind the counter, the sort a regular might expect.
Baksi was relaxed, but told me that since Sweden applied for NATO membership in May, he takes more precautions when traveling around the city. He uses different modes of transport every day, and is always aware of his surroundings.
"I don't get on the same subway every day, I change vehicles, one day car, one day bus," he said. "I look at people much more than before. I like to know who is behind me."
Baksi's family, who moved to Sweden from Turkey when he was just 15, have been targets of the Turkish state for most of his life.
"My family has been in Sweden for 51 years. My uncle was a very famous journalist in Sweden, and I have a sister who was a member of parliament for many years. So the Swedes joke and say we are the most Swedish family."
Sweden's glistening lakes and abundant forests seem an unlikely backdrop for Turkish transnational repression. But in recent years, with its Kurdish population numbering in the tens of thousands, it has become a hotbed for just that.
In response to the war in Ukraine, Sweden and Finland applied for NATO membership. Most of the alliance seemed to welcome them with open arms. Except for Turkey.
Before agreeing to their NATO accession, Turkey has forced a commitment from the two Scandinavian countries to be more proactive in extraditing those it sees as threats. Turkey provided a list of dozens of people to extradite. At the top of that list are Kurds who Turkey alleges are members of the PKK.
After a lot of diplomatic brinkmanship, Sweden and Finland agreed to lift an arms embargo on Turkey, change their anti-terrorism laws, and cooperate more on Turkey's extradition requests.
Hamza Yalcin, a left-wing Swedish journalist of Turkish-Kurdish descent, told me that he will not wear headphones when he walks on the street, for fear of not knowing when someone is behind him. The situation has gotten worse for him since the NATO saga. "I am usually careful at nights and in the evenings. But at the same time, I know if they want to reach us, they can do it. We have no real protection."
It feels like "you have a little stone in your shoe and you can never get rid of it, it can never leave me," said Baksi, who says his ten-year-old twin daughters feel Turkey's reach. "Last week they asked me if I was under attack by Erdogan, because I think they heard something," he said.
Baksi does not believe he will be attacked because since 1992 he has had enhanced police protection. He has been a target of a number of authoritarian states because of his work as a journalist, but none more than Turkey where he is frequently singled out in the media.
While Baksi has not been assaulted like Ahmet Donmez's experience while driving home in his car, due to his high profile he is now heckled on a weekly basis by "hooligans" on e-scooters, who drive up to him in a threatening manner. "When I go into the city now, some Swedish-Turkish guys come up to me and say, 'long live Erdogan.' This has not happened before."
Amineh Kakabaveh says the current situation in her adopted country has made ethnic-Kurds such as herself much more afraid than they used to be. After 14 years as a member of Sweden's parliament, she is leaving this month having decided not to run for re-election in the September national elections.
Since we spoke Sweden held those elections and a coalition of right-wing parties are on the cusp of forming a new government. The Swedish Democrats are set to be part of that coalition having won the second highest number of votes after the party in power, the Social Democrats. This was an outcome that Kakabaveh feared, as the new government is likely to be less sympathetic to the situation facing its Kurdish population. Turkey is still holding off on approving NATO accession until Sweden takes steps to comply with its demands and has continued to apply pressure.
"Because the Social Democrats have made that agreement with Erdogan, people are afraid. Even I am afraid, not because the Social Democrats will extradite us, but because they made it possible for the next government too," says Kakabaveh.
To meet Kakabaveh, I had to pass through a large copper colored door, a metal detector, and multiple policemen. Inside the secure confines of the Riksdag, Swedish parliament, we sat in a cafe in the new part of the historic building; it reminded me of an upmarket airport lobby.
She is hospitable and offers me tea and a slice of the parliament's signature cake. This cozy cafe is a far cry from the outside world, where Kakabaveh requires protection from the Swedish secret services and police. "Yesterday I was at a meeting, there were five or six police and two bodyguards," she told me.
If you ask Kakavaveh who she is being protected from, the list is long: the Turkish state, the Iranian state, Islamic extremists, right wing extremists. While she feels the threat posed by Iran is on par with Turkey, she says Turkey can be more aggressive.
Even within these walls, one of the few places she feels physically safe, abuse can still trickle in like venom. She regularly receives abusive messages in letters, emails and on social media. She said the attacks are often sexualized. On Instagram, she believes abuse comes from members of the far-right Turkish organization the Gray Wolves. Islamic extremist groups who support Erdogan, have called for her tongue and head to be cut off.
Erdogan has sought to tighten his control on the online sphere, infiltrating a space that once provided a platform for dissidents to voice discontent with his regime. Erdogan expanded his network of trolls, often called AK Trolls, named after his political party.
In 2020, Twitter suspended 7,340 accounts which were linked to the youth wing of the AK party. The majority of these accounts were fake and compromised, and were designed to spread pro-AK party narratives, as well as criticize opposition groups and parties. Opposition leader Kemal Kilicdaroglu has said that tens of thousands of trolls are being funded by the Turkish treasury. In the six months leading up to January 2022 he said of the 700,000 posts tagging his account, 300,000 were AK trolls.
Other authoritarian states such as China have employed similar methods. China's army of 2 million paid trolls, is backed up by ten times that number of volunteer trolls, according to a U.S. State Department technology adviser. Often university students and members of the Communist Youth League, these trolls work in tandem with the state, seeking out perceived enemies and targeting them with propaganda.
For dissidents living abroad, Turkey can also rely on networks of trolls in multiple countries. In Kakabaveh's case she believes she has been targeted by pro-Erdogan groups in Europe.
Sourcing where those targeting Kakabeveh come from is not always possible, but the messaging can often be rooted back to the state and a network of state-run media organizations.
Earlier this summer, Kakabaveh says that a Facebook message was sent to her brother saying that if she is not quiet the sender would cut all the Kakabaveh family's tongues out. "My summer was destroyed," she told me.
A former fighter for the Kurdish military force called the Peshmerga who was born in Iran, Kakabaveh sought refuge in Sweden when she was just 19, having spent much of her life fleeing conflict and persecution in Iran, Iraq and Turkey. She has not seen her parents, who live in Bukan in northwestern Iran, since 2015. Kakabaveh cannot go to Iran and since Turkey began a propaganda campaign against her in 2015 she can no longer meet her parents there.
At the end of our two hour conversation, Kakabaveh took me on a whistle-stop tour through parliament. She showed me her recently vacated office. All that now filled the room was a bright neon light. As we walked around, Kakabaveh was friendly to everyone; smiling, stopping to chat, hugging people. It's clear she thrives off human interaction.
Out on the street I walked her to her car, behind us lurks a tall athletically built man. Kakabaveh tells me this is her security.
"You know one thing that is very horrible, but is true, is that all my lifestyle, since I was six years old, has formed me to be a person that doesn't give up and I don't see myself as a victim," she told me.
Later in September, despite leaving parliament, she is touring a number of European countries to talk about the Kurdish struggle.
As we walked away from the Riksdag Kakabaveh told me that she was off to go exercise. After which she was going to meet a Kurdish woman to speak about their current situation.
Then she disappeared into a blacked-out SUV with her bodyguard and drove off.
Targeting dissidents abroad has historically carried a price. The murder of the journalist Jamal Khashoggi in Turkey in 2018 caused a global uproar. In a democratic country such as Sweden, states like Turkey usually pretend to play by the rules and use proxies to silence people.
In Sweden, Turkey has a number of organizations that can help coordinate and conduct acts of transnational repression, from religious organizations to mafia groups. One of the most prominent organizations is the Gray Wolves, a Turkish nationalist organization. The group has been widely accused of carrying out acts of violence on Kurds. In 2020 France banned the Gray Wolves in response to the group conducting "extremely violent actions" and spreading hate speech at Armenians.
In April of this year, the Turkish foreign minister Mevlut Cavusoglu saluted a group of protestors with the symbol of the Gray Wolves. Erdogan appears to have used the same salute in 2018.
Joseph Fitsanakis, professor of intelligence and security studies at Coastal Carolina University, says that five or six years ago the Gray Wolves were not an organized presence in Turkish politics, but that "lately they have become more institutionalized."
Fitsanakis believes that Gray Wolves are not skilled enough to participate in advanced intelligence collection activities. But he does suspect that they could be deployed for more hands-on types of operations, like intimidating people through threats and beatings.
For more advanced intelligence collection, Turkey has a sophisticated intelligence service called MIT. And Fitsanakis says the boundary between diplomats and intelligence officers operating in Europe has been blurred. "I think at this point, it's very difficult to distinguish between the traditional espionage arm of the Turkish state, basically the MIT, and the diplomatic corps," he told me.
MIT also relies on a network of civilian organizations and the Turkish diaspora. Fitsanakis estimates there are around six thousands civilian informers in Germany. Reports have indicated that the Turkish police developed an app that allows Turkish immigrants in Germany to report on people they deem suspicious. Saudi Arabia has used a similar tool to target dissidents.
Turkish citizens have been plucked from Kosovo to Kenya to Kyrgyzstan.
A new system has been built, unprecedented in its intensity. Fitsanakis says "the last time we saw something like this was in the 1970s, with the intelligence war between the Israelis and Palestinians."
In 2020, a man walked into an Austrian police station and announced he had been sent to kill a former politician in Austria who was of Kurdish descent and had been vocally critical of Erdogan. "You could have potentially had a NATO country that actually funded or hired an assassin to kill a European Union parliamentarian abroad. That, to me, is incredible," says Fitsanakis.
In the summer of 2017 Hamza Yalcin was finishing a holiday in Spain. As he was going through passport control before catching a flight to London, a notice popped up on the screen. Turkey had put out an Interpol notice calling for his arrest. Interpol notices have increasingly become a tool for authoritarian states to hunt down critics abroad. Turkey, China, Russia and Belarus are all prolific in targeting people through this method. Yalcin was arrested and spent three months in a Spanish prison before he was released.
A report by Freedom House from February 2021 found that "The Turkish state's current campaign of transnational repression is remarkable for its intensity, its geographic reach, and the suddenness with which it escalated."
Following the coup Turkey allegedly tried to upload sixty thousand names into Interpol's notification system.
I was sitting in Ahmet Donmez's kitchen, light seeping in through the windows. Pictures of Donmez, his wife and two smiling kids are scattered across the fridge. Despite his shaggy hair and graying beard, which makes him look somewhat chaotic, Donmez is measured. For years he worked at one of Turkey's biggest newspapers, and spent a significant portion of that time as a reporter at the heart of Turkish politics. He met Erdogan several times. Donmez remembers him as being "a very rude person, very angry and very despotic, he doesn't tolerate your different views or opinions."
In the months prior to the car attack, Donmez used his extensive connections and knowledge of Turkish politics to produce a series of online videos unveiling corruption in the Turkish state. They centered on mafia groups and their government connections, including Interior Minister Suleyman Soylu.
Donmez believes these videos, alongside some earlier work he had done for the Stockholm Center for Freedom, were why he was attacked. Sources in Turkey told Donmez a video of the attack was sent to Soylu, and one journalist told Donmez the video was sent directly to him by Soylu. Another journalist had told Donmez that an Ankara police chief had told him they carried out the attack. Other sources told Donmez that Soylu and the police chiefs had a secret meeting about him, and talked about his videos.
The journalist Erk Acarer, who was himself attacked outside his home in Berlin in July 2021, obtained a sinister six-second video from a mafia source. In it Donmez's house can be seen on a gray day, snow covers the ground, and the green trees I saw stood naked and bare.
Finding out for sure who the true perpetrator of the attack was may never happen.
"I thought that I was safe here and that they couldn't cause that kind of attack," says Donmez. "But I was wrong, here in Sweden you cannot feel safe. Erdogan or the Turkish intelligence Service, MIT, they have very long arms and they are quite successful at creating new groups for attacking. For example, nationalists or jihadists or religious groups who believe they serve the religion or the country. Erdogan or MIT can very easily and quickly coordinate them."
Donmez intends to start working again soon. If he were by himself, he says he would already be back at work. But he must also protect his family.
The Big Idea
Shifting Borders
Borders are liminal, notional spaces made more unstable by unparalleled migration, geopolitical ambition and the use of technology to transcend and, conversely, reinforce borders. Perhaps the most urgent contemporary question is how we now imagine and conceptualize boundaries. And, as a result, how we think about community. In this special issue are stories of postcolonial maps, of dissidents tracked in places of refuge, of migrants whose bodies become the borderline, and of frontier management outsourced by rich countries to much poorer ones.
Read more