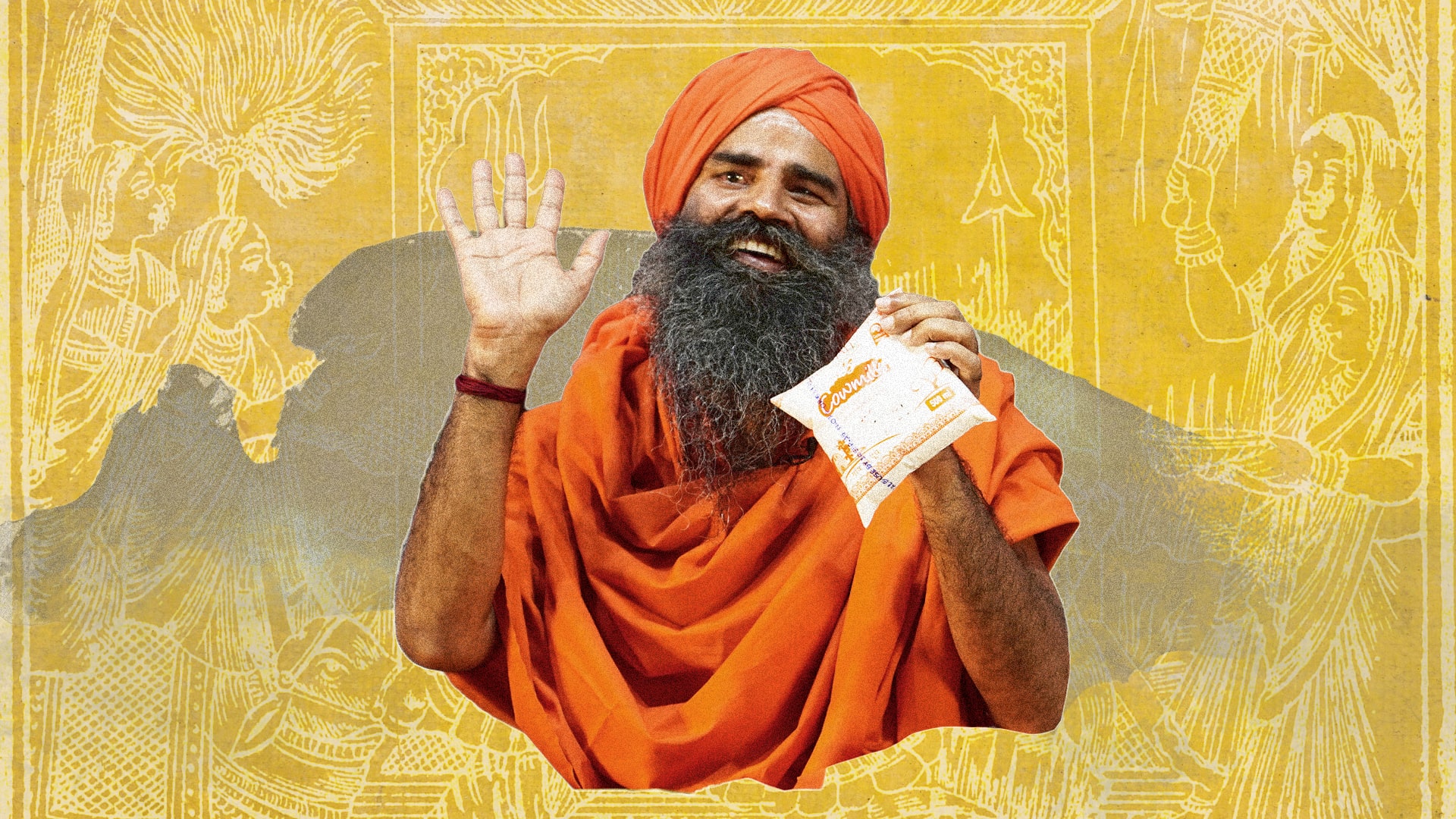 Modi wants to export traditional Indian medicine to the world, but doctors warn against pseudoscience and quack cures
Driven by ideology, the Indian government is promoting Ayurveda, a millennia-old system, as a valid alternative to Western medicine. But its "natural" cures are insufficiently tested and sometimes dangerous
Dr. K. V. Babu was scrolling through his Twitter feed one morning in March last year when an advert for eye drops caught his attention. Tweeted from the official handle of Patanjali Ayurved Limited, one of India's largest manufacturers of Ayurvedic medicine, the advert claimed that the drops were "helpful in treating glaucoma or cataract, double vision, color vision, retinitis pigmentosa and night blindness."
Dr. Babu, an ophthalmologist by training, was horrified. "How can they treat double vision with some drops!!" he exclaimed incredulously on Twitter. Retinitis pigmentosa, a degenerative eye disease, has no known cure, and cataracts cannot be treated without surgery, he told me over the phone from his home in Kannur, in the south Indian state of Kerala.
"There are no clear cut studies to substantiate that advertisement," he said, expressing concern that patients might opt for the eye drops instead of clinically proven treatments or surgeries. "People will be denied proper treatment, which will lead to blindness."
After spotting several similar adverts from Patanjali claiming that their Ayurvedic medicines could cure, among other things, diabetes, blood pressure issues and goiter, Dr. Babu filed a legal complaint. Last month, the Central Consumer Protection Authority issued a notice to the company for misleading advertising.
Endorsing unscientific cures
In April, at a convention center in Gandhinagar, Gujarat, Indian prime minister Narendra Modi sat next to the World Health Organization director general Dr. Tedros Adhanom Ghebreyesus as they celebrated the growing global impact of traditional Indian medicine.
Together they inaugurated the WHO Global Center for Traditional Medicine in Jamnagar, Gujarat — built with a $250 million investment from the Indian government as a standard bearer for the shared vision with WHO that "harnessing the potential of traditional medicine would be a game changer for health when founded on evidence, innovation and sustainability." According to the WHO, over "40% of pharmaceutical formulations are based on natural products and landmark drugs, including aspirin and artemisinin, originated from traditional medicine," with an estimated 88% of countries using traditional therapies, such as herbal medicines, acupuncture, yoga, and others.
For Modi, the promotion of Indian traditional medicine is essential to both his economic and ideological agenda. The export of Indian-made herbal medicines is worth several hundred billion dollars already and the industry is growing at nearly 9% each year, with demand exploding during the Covid-19 pandemic as people sought natural remedies and "immunity boosters" for the virus.
On October 23, at an event to mark "Ayurveda Day," the minister of state for Ayush (the traditional medicines ministry created by the Modi government in 2014 when he became prime minister) claimed that Ayurveda was now accepted as a traditional system of medicine in 30 countries and that Ayush medicines were being exported to 100 countries.
Ayurveda dates back some 4,000 years and its foundational texts emphasize ideas of balance and harmony. While the economic reasons to promote Ayurveda, like yoga, as an Indian gift to the world are apparent, it also fits with the Modi government's Hindu supremacist agenda and with feeding a sense of grievance that India's colonial history has meant Indian knowledge systems are frequently dismissed as inferior to Western science.
The second sentence in the Wikipedia entry for Ayurveda declares that the "theory and practice of Ayurveda is pseudoscientific." This so incensed the Ayurvedic Medicine Manufacturers Organization of India that it complained to the Supreme Court that the entry was defamatory, prompting the bench, as it dismissed the case on October 21, to observe acerbically that "you can edit the Wikipedia article."
Yet allegations of pseudoscience and low testing and quality control standards continue to dog Ayush medicines. Patanjali is far from the only company peddling unproven medical cures. And the nationalist agenda to promote traditional Indian medicines has prompted a slew of endorsements from prominent religious or political figures for treatments which have never been scientifically proven to work.
For instance, Ashwini Choubey, ex-Minister of State for Health, extolled the use of cow urine as a cure for cancer. The cow is a sacred animal in Hinduism, and cow urine has been used in Ayurvedic treatments for centuries. Another Union Minister of State, Shripad Naik, claimed that Ayurvedic treatments "have already reached a stage where just like chemotherapy, we can treat cancer, but without the side effects." There is no reliable evidence to support the use of any Ayurvedic medicine as a treatment for cancer.
Choubey and Naik are among a growing number of voices on the Hindu right pushing for the integration of traditional Indian therapies with modern medicine. The Ministry of Ayush — Ayurveda, yoga, unani, siddha and homeopathy — was set up to oversee and promote traditional Indian medicine. But the ministry has also helped promote medical cures which are not backed by evidence. In an advisory on preventative measures against Covid-19, for instance, the ministry suggested the use of Arsenicum album 30C, a homeopathic drug, as a prophylactic against the virus, alongside other measures such as inserting sesame oil in each nostril every morning.
Not only is there no evidence that these treatments can help to prevent Covid-19, but homeopathy as a whole has been widely debunked.
Critics are keen to emphasize that while not all alternative treatments are ineffective — indeed, many modern medicines drew originally on traditional medicinal knowledge — all treatments should undergo rigorous clinical trials before being promoted in the public sphere.
"It doesn't matter what form of therapy you suggest is working. It has to be grounded in evidence," said Anant Bhan, a researcher in bioethics and health policy. "If you can't show that, then such claims should not be made, because then you're potentially putting human lives at risk."
A violation of the right to life?
Misinformation surrounding alternative therapies in India has already proven deadly. One study from 2019 published in the Journal of Clinical and Translational Hepatology, which compared patients with alcoholic hepatitis who were taking alternative medicines with a control group who received standard care, found that the patients using alternative medicines had significantly higher short-term mortality rates; only 18% survived to 6 months, compared to 52% of patients receiving standard care.
Concerns that the attempt to integrate traditional medicine with modern science may negatively impact health outcomes have also been voiced by the Association of Medical Consultants (AMC), a group of doctors in Mumbai. Earlier this year, they filed a petition against two new bills which would allow Ayurvedic doctors to practice various types of surgery. The government claims the scheme will address the country's chronic shortage of doctors, and has set up a six-month-long bridge course which aims to train the Ayurvedic practitioners.
But the AMC contested that the new bills constitute a "violation of the right to life" as laid out by the Constitution of India. "The government steps to try and integrate the Indian system of medicine with the contemporary modern system of medicine is fraught with danger," said Dr. Sudhir Naik, an obstetrician and past president of the AMC who was involved in filing the petition.
"We understand the government's limitations as far as the workforce is concerned. But there are no shortcuts," he said. "You can't give them six months training and say, okay, now go ahead, go into the field and do these procedures. That's not practical, that's highly dangerous. You can't use our rural population as guinea pigs."
Questions remain, too, about the use of essential anesthetic drugs and post-surgery antibiotics, which fall outside the scope of Ayurvedic practice.
"If there is a claim that an Ayurvedic surgeon, for example, can do surgeries of a particular kind, then it has to be based on some kind of comparative evidence generation," said Bhan. "Ultimately, it comes down to public health and to patient safety."
Government-led misinformation
India's first prime minister, Jawaharlal Nehru, was a strong proponent of science, initiating reforms to promote higher education and inaugurating several new scientific research and educational institutes. Today, India has a huge tech industry, its own space program, and is the world's largest exporter of pharmaceuticals — as well as supplying over half of the vaccines produced worldwide.
The rise of pseudoscience seems to signal a shift however in the priorities of the current leadership, rejecting scientific rigor in pursuit instead of a Hindu nationalist ideology.
Sumaiya Shaikh, a researcher studying the neurobiological underpinnings of violent extremism, has spent years advocating for evidence-based medicine and critiquing misinformation in public health policies in India. There has been a "definite increase" in unscientific claims in recent years, she said — including in the promotion of alternative medicines.
"The government has used it as a strategy to push out untested remedies," she said. From a neuroscience perspective, misinformation which backs up a person's existing belief system is very effective because "it's less taxing for your brain than to actually read the evidence or fact check," she said. "The way that it captures your brain is often highly emotive."
This means that not only do adverts like Patanjali's appeal to people on an ideological basis — the conglomerate's brand ambassador, Baba Ramdev, is a popular Hindu spiritual leader and vocal supporter of the BJP — but they also bank on simplicity.
People tend to be drawn to the quick fixes, said Shaikh, "where there are bigger promises made. For example, a person who's an expert in, say, diabetes is never going to claim that we're going to completely rid you of diabetes — but somebody who is an expert in homeopathy will make that promise to you." The result, she said, is that many end up opting for therapies which have little evidence of efficacy.
Dr. Cyriac Abby Philips is a liver specialist who actively campaigns against what he sees as a dangerous lack of regulation of alternative medicines. He believes that the current leadership is unwilling to correct misinformation, because it would directly contradict some of the core tenets of Hinduism.
For example, Tinospora cordifolia, commonly known as Giloy, is a shrub native to India which appears in ancient Hindu texts, and has been used by Ayurvedic practitioners to treat various medical ailments for centuries. Multiple peer-reviewed studies have linked its use to liver damage, however. The results of some of these studies have been strongly disputed by the Ministry of Ayush, which called one paper and the media reports which followed its publication "misleading" and questioned whether the active ingredient has been mistaken for a "similar looking herb." The ministry did not respond to my requests for comment on this article.
Dr. Philips, who has also published a paper linking Giloy usage to liver damage, believes that the ministry's strong rebuttal of the research is due to the "cultural, traditional and political values" attached to Ayurvedic treatments such as Giloy. "It's not so simple saying that this Ayurvedic drug or this Ayurvedic practice is wrong. if you say that, it's like you are hitting at the foundation of India," said Philips.
Capitalizing on fear
The promotion of alternative treatments with limited evidence of efficacy increased drastically with the arrival of Covid-19 in India in early 2020. Fear of the virus, combined with a lack of consensus from the scientific community on how it was spread, resulted in a marked increase in misinformation.
"There was this sense of urgency of getting something which works. So when you get any source of information which seems credible, then of course, you would jump at it," said Bhan.
At the peak of the pandemic in June 2020, Patanjali launched Coronil, advertising it as the "first evidence-based medicine for Covid-19" at an event also attended by India's then Minister of Health, Harsh Vardhan. After a backlash and widespread doubt over the veracity of the data, Coronil was later downgraded to an "immunity booster," a claim which was endorsed by the Ministry of Ayush. A lab test carried out by the University of Birmingham found that the pills offered no protection against the virus.
Despite this, Patanjali sold 2.5 million Coronil kits in the four months since its launch, grossing $30 million, according to the company. Sales of some other "immunity boosters" manufactured by Ayurvedic companies rose by as much as 700% during the first few months of the pandemic.
"There is cultural supremacy that the medicines bring, but at the same time, there's a huge financial gain here," said Shaikh. "The alternative health industry knows that they're making a large amount of money out of this. And of course, the government knows that too — the government is equally to blame here, in not containing the misinformation, in promoting it from their own channels."
A lack of regulation
While alternative medicine manufacturers in India must comply with the same Good Manufacturing Practices (GMP) as pharmaceutical companies under the Drugs and Cosmetics Act 1940, factory inspections are conducted by different departments for each school of medicine. As such, the production of alternative medicines is often subject to less stringent regulations, said Akash Sathyanandan, a lawyer at the High Court of Kerala, with "different yardsticks for different schools of medicine."
With public scrutiny lower than in the pharmaceutical industry, Sathyanandan said that substandard manufacturing processes often go unnoticed and underreported. "There is a lot of data that is below sea level," he said.
Many alternative formulations have been found to contain contaminants, some of which are harmful to human health. Several studies conducted in the U.S. for example, found that a significant percentage of imported Ayurvedic supplements contained lead and other heavy metals, at quantities which would result in intake above regulatory standards if consumed as recommended by manufacturers.
Dr. Cyriac Philips has first-hand experience of the danger this poses. At his clinic in Kerala, many of the patients have liver injuries which have been caused or exacerbated by the consumption of alternative medicines.
In one case, a 16-year-old girl who presented to the clinic in urgent need of a liver transplant was found to have spent the past three years consuming alternative medicines for a seizure disorder. When a laboratory analysis of the medicines was done, it was found that they contained high quantities of arsenic.
"She had arsenic detectable in her nails and hairs. And she also developed a very special type of liver disease due to arsenic toxicity known as non-cirrhotic portal hypertension," said Dr. Philips. He estimates that he has conducted laboratory tests on around 250 different alternative medicines, all brought to him by his patients, and has found many of them to contain contaminants such as mercury in levels "more than 100,000 times the upper limit of what is ideally recommended."
Tampering with the processes of good science
Dr. Philips's work has often been seen as an attack on alternative medicines, and he has faced a heavy backlash, with his laboratory being attacked twice. On social media, he said, he regularly receives threats when he posts anything critical of Ayurveda. "They send me messages, derogatory and vulgar messages, threatening me that my life is gone," he said.
Silencing criticism is a broader problem, said Shaikh. "If you're a non-Ayush clinician, you do not have the right to talk about Ayush," she said. "They're actively stopping peer review."
In the long run, she believes that this approach to scientific research will only damage the global reputation of India in the health industry.
"It's harming, what they want to do," she says. "If you want to establish India as the main provider of service, whether it's manufacturing or health service, then you've got to have scrutiny in place for every single step, and listen to what the scientists are saying."
Others, such as Dr. Babu, are more hopeful that regulations surrounding alternative treatments will slowly catch up with modern medicine as the industry grows. He believes that the success of his legal complaint against Patanjali's advertisements marks a turning point in the battle against pseudoscience.
"There'll be some concrete action from [regulatory bodies] to prevent such misleading advertisements in future, I'm sure," he says. "I am trusting the legal system of my country."
But India's legal system will have to contend with the determination of a powerful prime minister intent on ushering in, as he put it in April, alongside the WHO director general, "a new era of traditional medicine in the next 25 years." And with the pop cultural appeal of figures like Baba Ramdev who has built a multi-billion-dollar yoga and Ayurveda empire with Patanjali, dubious treatments notwithstanding, at its heart.