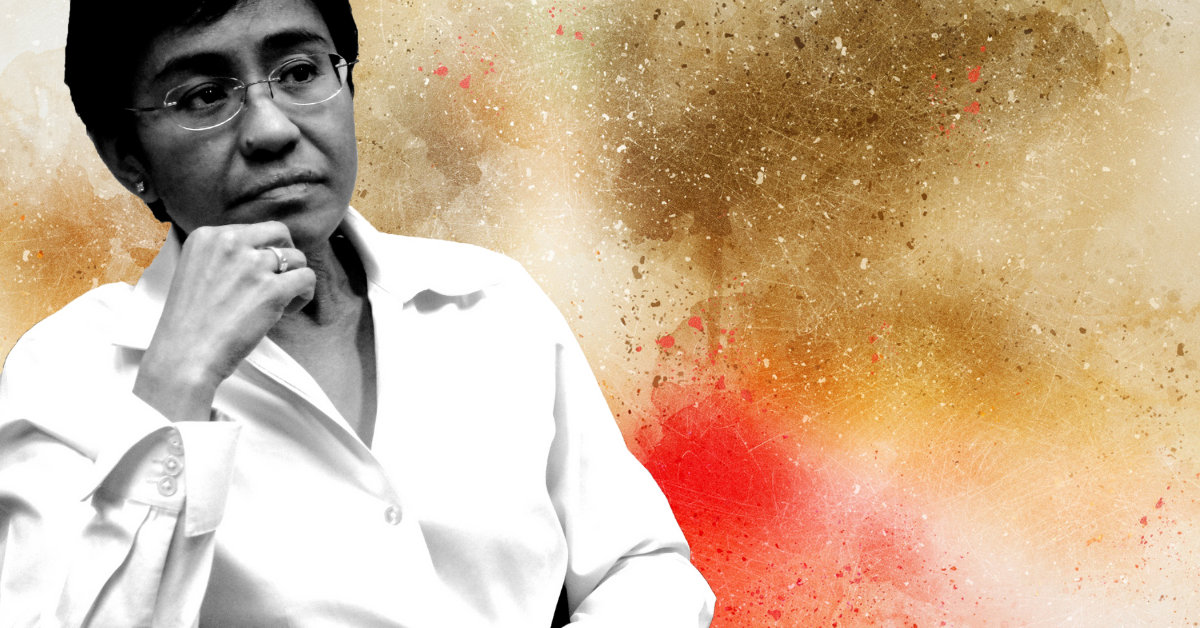 Disinformation
The Deplorable Arrest of Maria Ressa
The arrest of Maria Ressa, the CEO of the Philippine online news site Rappler, triggered fierce condemnations from journalists and press freedom advocacy organizations inside the Philippines and around the globe. The National Union of Journalists of the Philippines labeled the government's police action as a "shameless act of persecution. Pen America called her arrest "an affront to freedom of expression." Shawn Crispin, the senior Southeast Asia representative of the Committee to Protect Journalists, said in a statement that "the Philippine government's legal harassment of Rappler and Ressa has now reached a critical and alarming juncture."
Coda Story shares their outrage and calls for the end of her persecution and a halt of government attacks on press freedom in the Philippines. We stand with Ressa as she confronts a clearly ludicrous allegation of trespassing "cyber-libel" laws that were enacted and applied to her retroactively.
Government harassment of Ressa and the journalists at Rappler has been building for years, apparently as retaliation for the new site's relentless coverage of the thousands of extrajudicial killings rampant in President Rodrigo Duterte's campaign against the country's illegal drug trade. Ressa has been targeted for financial crime prosecutions and her editors have long endured vicious verbal attacks, the revocation of press credentials, and acts of intimidation such as the leaving of a black funeral wreath on an editor's front door.
None of this has halted Ressa's courageous work building a crusading, first-rate news organization or her team's ardor for their defense of a free press. Ressa has been justifiably recognized recently with a number of honors. She won the 2018 Gwen Ifill Press Freedom Award given by the Committee to Protect Journalists and was named last year a Time Magazine person of the year. The acclaim comes after spending decades holding the powerful to account in the Philippines.
Recently, Coda has partnered with Rappler to launch coverage of 'authoritarian tech' –stories about the people, companies, policies and technologies enabling the world's creeping authoritarianism, especially focused on countries like the Philippines in the Global South.
During this partnership, working with Coda on our editorial collaboration, Ressa and her team were under intense legal pressure from the Philippine government. Yet throughout, they have been singularly dedicated to their journalism mission. "In every conversation we've had recently, Maria would rush through answers to questions about her situation as though it's some irritating minutia she had to get through to talk about what really mattered to her – stories, investigations, and trying to figure out the dynamics of what she described to me as 'the global assault on truth,'" said Natalia Antelava, Coda's editor in chief.
We call on the end of persecution against Ressa, the attempts to muzzle the journalism generated at Rappler, and the attacks on press freedoms in the Philippines and around the world. Violence against journalists, censorship, Kafkaesque legal proceedings against media executives, and press repression are on the rise globally, from murders of investigative journalists in Slovakia and Malta, mass imprisonment of journalists in Turkey, to severe media repression in China and Russia and a stark erosion of the media freedom environment in the United States.
Denied immediate bail, Ressa spent at least one night in jail. It should be her last.
The story you just read is a small piece of a complex and an ever-changing storyline we are following as part of our coverage. These overarching storylines — whether the disinformation campaigns that are feeding the war on truth or the new technologies strengthening the growing authoritarianism, are the crises that Coda covers relentlessly and with singular focus. We work with dozens of local and international reporters, video journalists, artists and designers to bring you stories you haven't seen elsewhere, provide you with context missing from the news cycle and illuminate the continuity between the crises we cover. Support Coda now and join the conversation with our team. No amount is too small.