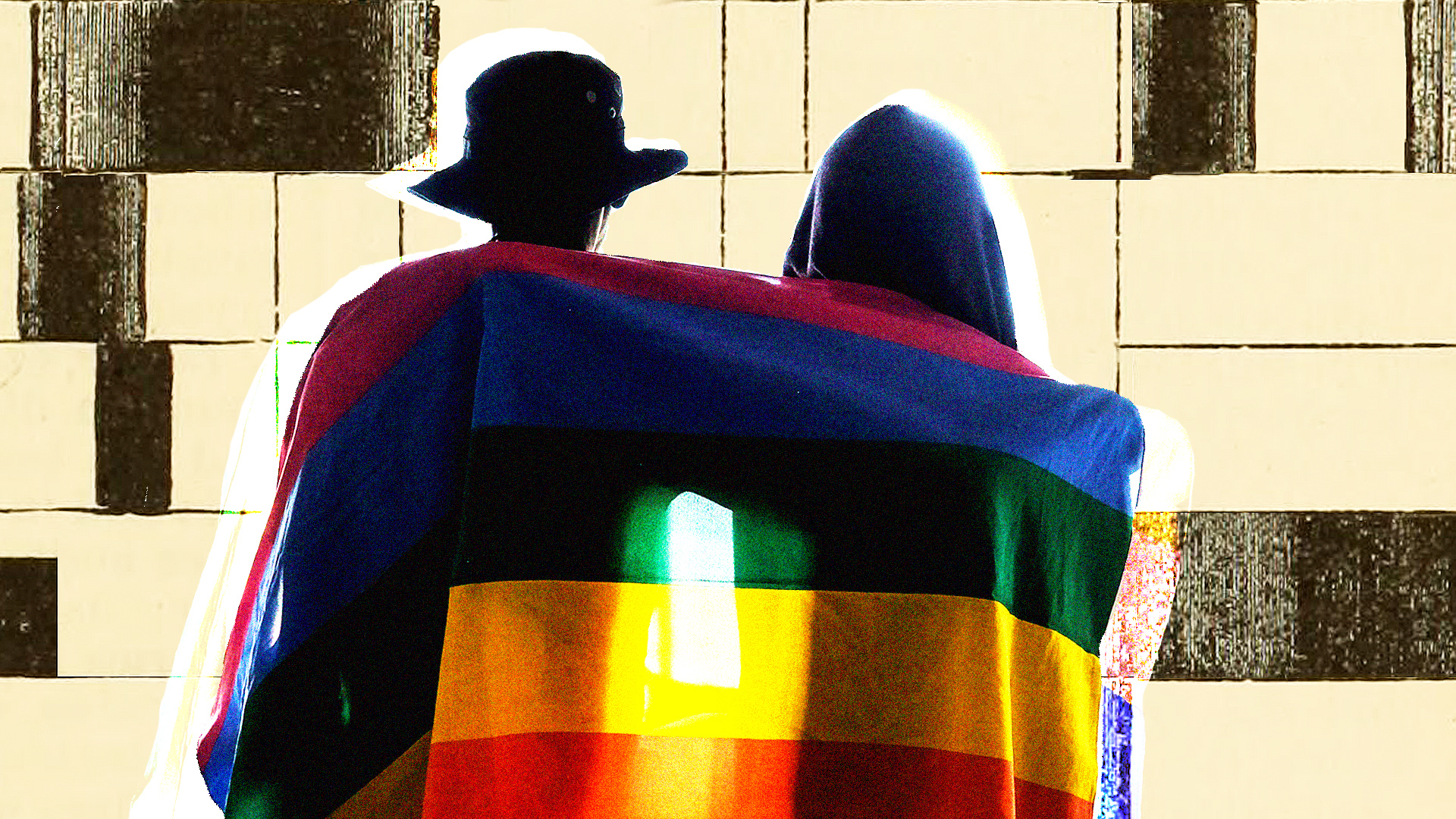 The global rise of anti-trans legislation
Conservative lawmakers from Uganda to the United States are targeting LGBTQ+ people
In her dissenting opinion on a U.S. Supreme Court decision concerning the rights of same-sex couples last month, Justice Sonia Sotomayor wrote that the Court "reminds LGBT people of a painful feeling that they know all too well: There are some public places where they can be themselves, and some where they cannot."
On the last day of Pride Month, June 30, the court ruled to allow discrimination, under particular circumstances, against same-sex couples. By a majority of 6 to 3, the Court agreed that a web designer who opposes same-sex marriage could lawfully refuse to provide services for same-sex weddings.
This is just one in a litany of recent legislative and political assaults on LBGTQ+ rights. Conservative legislatures around the world have been targeting LGBTQ+ people, and especially transgender people, by denying them access to healthcare, dictating which public facilities are available to them, preventing them from speaking about their LGBTQ+ identities and, in the most severe cases, criminalizing their very existence. Here we reflect on Coda's latest coverage of global LGBTQ+ rights and the trends these stories illuminate.
Florida, United States
In Florida, Governor Ron DeSantis continues to target transgender youth through restrictive legislation, banning access to gender-affirming care to all children under 18 and dictating which books Floridians can read and which bathrooms they can use.
Reporting from Tallahassee, Rebekah Robinson tells the story of one family whose lives have been upended by the state's anti-trans legislation. Milo, 16, and his family have made the difficult decision to leave their home and move 1,200 miles away, to Connecticut, to ensure that Milo can continue to access the medical care he needs.
It's not just limited healthcare access that has forced Milo's family to move. With the expansion of DeSantis' Parental Rights in Education Bill — the so-called 'Don't Say Gay' law — teachers in Florida can no longer discuss gender and sexuality in the classroom. In addition, trans people in Florida are now prohibited from using public bathrooms consistent with their gender identity.
Florida may be only one state out of 50, but Republican legislation hostile toward transgender youth is popping up all over the U.S and will likely be a hot button political issue right up to the 2024 presidential elections.
Russia
While Russia has recently dominated international headlines thanks to an attempted mutiny by Wagner Group leader Yevgeny Prigozhin, the Russian legislature has also been quietly cracking down on trans rights. A bill is making its way to President Vladimir Putin's desk that will ban all gender-affirming care for transgender Russians.
Tamara Evdokimova spoke with Russian psychologist Egor Burtsev to understand what effects a blanket ban on gender-affirming care would have on the trans community. If the bill passes as expected, trans people in Russia will not be able to access life-saving treatments, ranging from psychological care to hormone therapy to surgeries. This will trigger a nationwide mental health crisis and likely provoke violence against transgender Russians.
Russia's ban on transition-related care marks the latest escalation in Putin's war against Western values. In November 2022, he signed a law prohibiting any activities that discuss or promote LGBTQ+ relationships. As Russia continues to wage war in Ukraine and further isolates itself from the West, vulnerable communities inside the country will face ever-greater risks of discrimination, violence and erasure.
India
Mirroring Vladimir Putin's "family values" rhetoric, India's government, led by Prime Minister Narendra Modi, has also been advocating against LGBTQ+ rights when it comes to marriage, arguing that permitting same-sex marriage would undermine Indian values. Some Indians have profited enormously by appealing to long-standing prejudice in Indian society against LGBTQ+ people, a prejudice seemingly endorsed, or at least tolerated, by the government.
Alishan Jafri reports from northern India to tell the story of Trixie, a young transgender woman whose mother pushed her to undergo conversion therapy with a YouTube guru. Santosh Singh Bhadauria, better known as the "YouTube Baba," specializes in conversion therapy and livestreams "healing" sessions to tens of thousands of viewers. Similar to televangelists, Bhadauria is a "godman," a self-styled guru who has persuaded his followers that he possesses spiritual powers.
Conversion therapy is illegal in India, and anyone subjected to it, as Trixie was, can take legal actions against the likes of YouTube Baba. The court system might offer some recourse to trans Indians, but with a federal government that advocates conservative, anti-LGBTQ+ views, homophobia and transphobia continue to prevail in many parts of the country.
Uganda
In March, Uganda virtually outlawed LGBTQ+ identity by criminalizing same-sex relationships. The 2023 Anti-Homosexuality Bill imposes draconian penalties for engaging in same-sex relationships, discussing one's LGBTQ+ identity and renting or selling property to LGBTQ+ people — and institutes the death penalty for sexual assault and for having sex with people under 18.
And this is not the only law targeting gay people in Uganda, Prudence Nyamishana writes. The Assisted Reproductive Technology Bill, first proposed in 2021, targets Ugandans seeking fertility treatment by requiring them to be legally married in order to qualify for treatments. This bill heavily constrains the reproductive rights of unmarried women and LGBTQ+ people who want to have children, as Ugandan law does not recognize same-sex marriage.
Both bills underscore a push among Ugandan legislators to align national laws with their notions of "morality," rooted in Christianity — or, as the legislation's opponents suggest, Christian fundamentalism.
The Big Idea
Shifting Borders
Borders are liminal, notional spaces made more unstable by unparalleled migration, geopolitical ambition and the use of technology to transcend and, conversely, reinforce borders. Perhaps the most urgent contemporary question is how we now imagine and conceptualize boundaries. And, as a result, how we think about community. In this special issue are stories of postcolonial maps, of dissidents tracked in places of refuge, of migrants whose bodies become the borderline, and of frontier management outsourced by rich countries to much poorer ones.
Read more